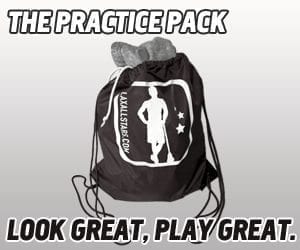 The LAS Practice Pack, just in time for lacrosse season!
SALE ENDS: 2/15           SHIP DATE: 2/20
Lacrosse season means one thing: A LOT of time on the field and in the gym. We created the LAS Practice Pack to make sure you look good while you're there. Check out the details below!
HERE'S THE RUNDOWN:
From January 18th until February 15th, we're offering the LAS Practice Pack so YOU can get fully outfited for the season. With the high quality items in the Practice Pack, you'll look great and you'll feel great – all while respecting the importance of your team colors.
What's guaranteed: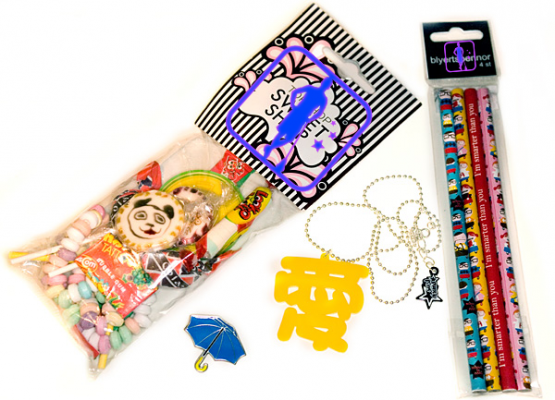 Gotcha! Did you actually think that's what you were gunna get? Child please.
The LAS Practice Packs feature a lovely new cinch bag and as you can tell, the gear is just overflowing from it. This is brand new LAS apparel, it's in all neutral colors, and the process is the exact same as how we've handled our LAS Grab Bags in the past – Simply select your size and we take care of the rest!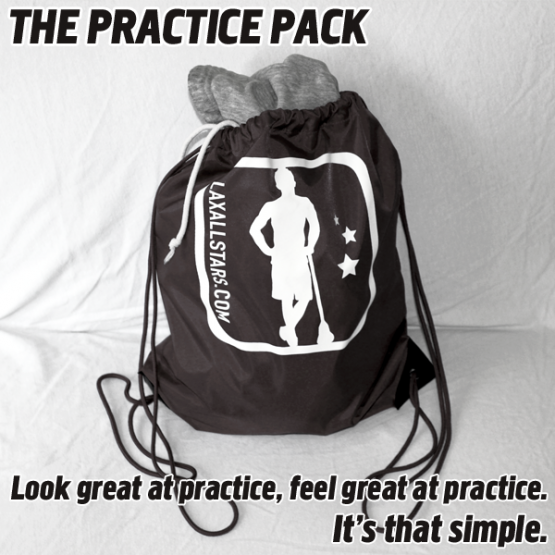 WHAT'S REALLY INSIDE:
The FIRST EVER Lax All Stars Pullover Hoody
The FIRST EVER Grow the Game Dri Fit Tee
NEVER BEFORE SEEN LAS Practice Socks
But that's not all! When you purchase an LAS Practice Pack, you'll be automagically entered into our Ultimate Practice Pack Giveaway for a chance to win a brand new Under Armour head, an LAS America Shaft PLUS the LAS Stringing Kit. How awesome is that?!
And if that wasn't enough, we'll also be throwing bonus items into random orders too!
You are going to be LIVING on the field and in the gym, and you gotta look good to get noticed! Bust your butt, look great, feel great, rep the game, rep your school. All in a day's work. Just call us your one stop shop for sweet sweet lacrosse apparel. C'mon, just say it!
Want to see a few more teaser photos? Head over to The Lacrosse Shop now.
Every purchase helps fuel LaxAllStars.com!