Editor's Note: Chris Rosenthall is joining LAS on a more regular basis, and he'll be covering everything under the sun.  We're excited to have another well rounded voice on LAS, and know Chris will deliver a whole new perspective on the lacrosse world of today.  Today he's talking NLL, technology, and a bump up in stature.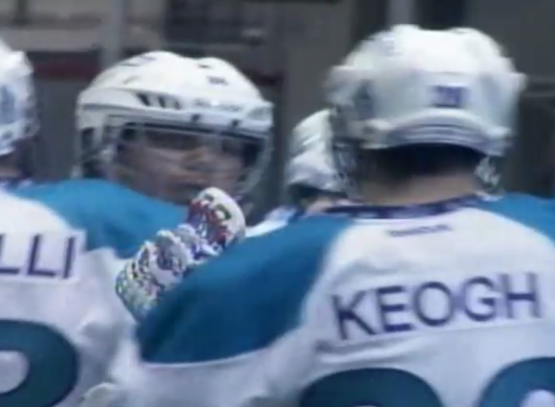 On Wednesday the NLL announced that nine of their regular season games this year (plus the All-Star Game) will be broadcast live online at ESPN3.com. The first of these games was this past Friday's Rock – Knighthawks game, and they'll continue with this through April.  Check out our Lacrosse on TV schedule for all the dates and times.
Assuming the remaining games are like Friday's (and it's a fair assumption, since all nine games feature the Toronto Rock), ESPN3 will broadcast TSN's feed of the games.  To put it simply, TSN is essentially the Canadian ESPN and they air some of the same, or at least very similar, programming, although they call their Sportscenter "Sportscentre" up there, because Canadians keep it so real.
When it comes to displaying their product, the move to ESPN3 is a major upgrade for the NLL. At least with my internet service, the ESPN3 feed has always been faster and more clear than the Livestream feed the NLL uses to broadcast their games. When you factor in the high-quality TSN broadcast (on par with any NBA or NHL game), it's a great showcase for the league, plus there's just an air of legitimacy when you're affiliated with the ESPN family.
Of course there's a drawback: the games are subject to blackout on the NLL network in the US, and quite a few cable providers still don't offer ESPN3. ESPN says the website reaches over 71 million homes, but since about 100 million (according to USA Today) get the ESPN channel itself, you're still looking at a lot of sports fans who could be left out.  Our own Connor Wilson is one of those disappointed number.  If you're a Toronto Rock fan in America who doesn't get ESPN3, you're all kinds of heated right now.
We'll have to see how many people are getting shut out from watching these games, but on the surface, it definitely looks to be a great opportunity for the NLL.  Just think: a few months ago, their national broadcasts were limited to a Livestream feed on their own website. Since then, they've added seven games on CBS Sports Network (actual Y+TV) and ten more on ESPN3.
Well done, NLL.