I live about 20 minutes from Ocean City, and the during the night and in to the morning before the last day of camp, you could hear thunder. I was a bit worried as to whether or not this would affect the last and final day of camp.  It had been a great week so far, and I didn't want it to end prematurely!
I showed up to the field on Day 4, and although it was sunny, the field was still a bit damp from the rain during the night before… but like all weather, it was still beautiful weather for lacrosse. The kids were out tossing around as usual so we called them in for a huddle, shared what everyone had already done today (which included everything from surfing to fishing and anything else you could find at the shore), and then it was back to stretching.  Once stretching was done we had another really big treat in store for the campers.  Dave Donovan, certified strength and conditioning coach was on hand to make the campers got through a few high intensity exercises. This was a really good way to get the blood flowing before we got onto everything else on the agenda. Clouds started to loom overhead and began to worry me a bit.
For the moment, my rain fears were unfounded though.I warmed up two goalies while everyone else went through line drills.  Afterward, the older guys did their faceoff competition, the middle school guys played some mini lax and the younger guys had a ground ball competition. Two groups competed until there were two winners. Then they competed against each other to be crowned the Camp Champion.  And could you guess who the final two competitors were?  Marty and Beau, the very same two finalists from the face off challenge!  This time it was one game, winner takes all, and once again Beau prevailed and took the gb crown from Marty who held it only 3 days before.
After that the little guys got a lesson in fast breaks from Coach Dave and got to go through a few drills to make sure they had it down.
After a little while we let them get a drink before moving on to the next activity, but sadly the rain started to come down and it began to thunder. Sadly we had to wrap everything up early due to the weather. So we quickly awarded our winners of the gb contest, mini lax tourney, face off contest etc and then raffled off everything else. It was unfortunate to have to say goodbyes in such a rushed fashion with parents ducking from the rain and trying to get home but to those guys who still, regardless of the weather, went and found each counselor and said, "Thank you coach." It meant a lot!!!!   Especially from guys we had worked with a majority of the time the past few days.
To all the campers and counselors, thank you for making this camp truly memorable. It was fun and it's a shame we had to cut it a bit short.  Next year will be even better!
I'll leave you guys with one more gear pic and highlight video I put together… and once again, if you haven't signed up for LaxEvo's Stone Harbor Camp and would like to do so, click here!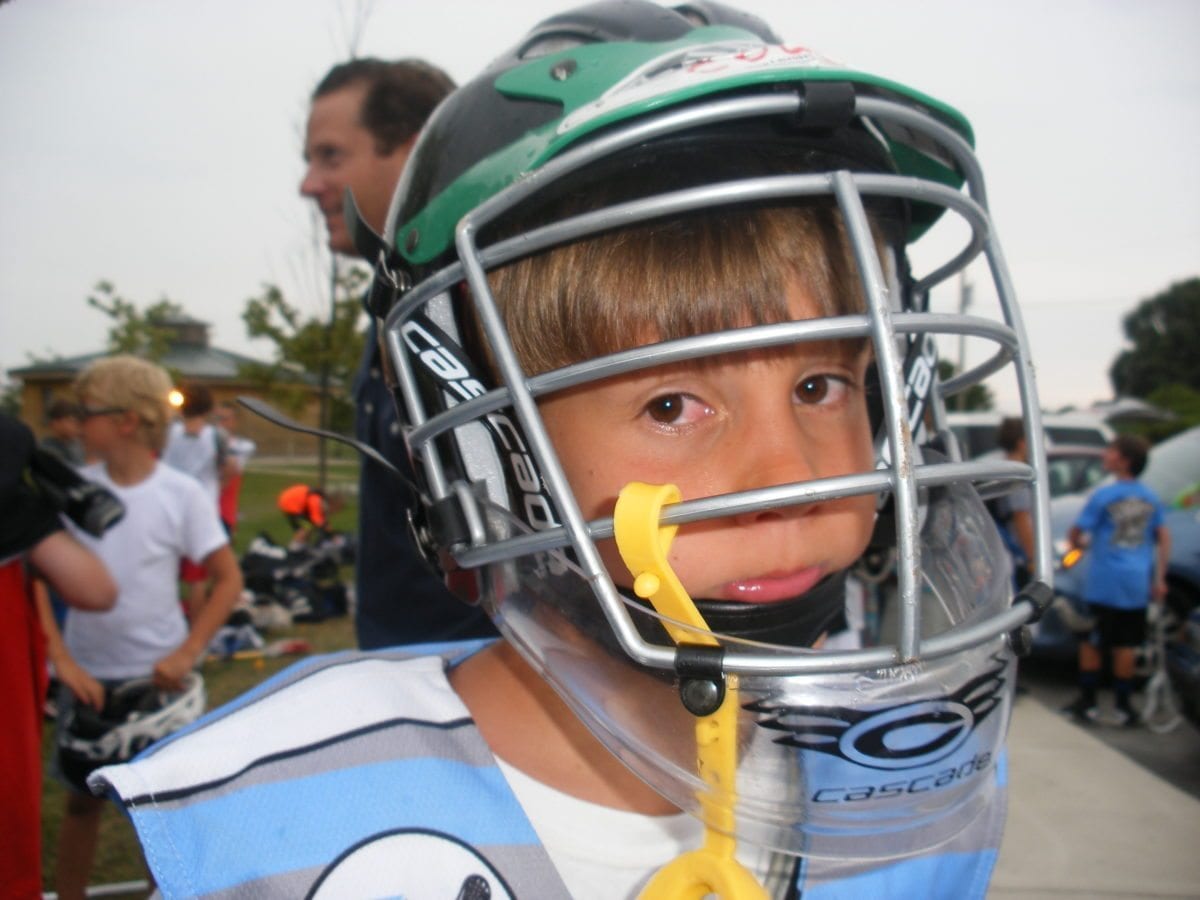 Anyways here's the highlight video I put together from the week. Let me know what you guys think (believe me, I know I'm no Josh Lane) and thanks for reading!