This week's Photo of the Week comes from Matt Schomburg of Fremantle, Australia.
Schommy is an old friend of Connor Wilson's and he already got a T-shirt… its part of the reason behind his win!  The other part is the fact that he's standing on what is easily one of the best beaches in the entire world: Cottesloe Beach in Western Australia.  The Cott is Leg… wait for it… endary.  Cheers, mate!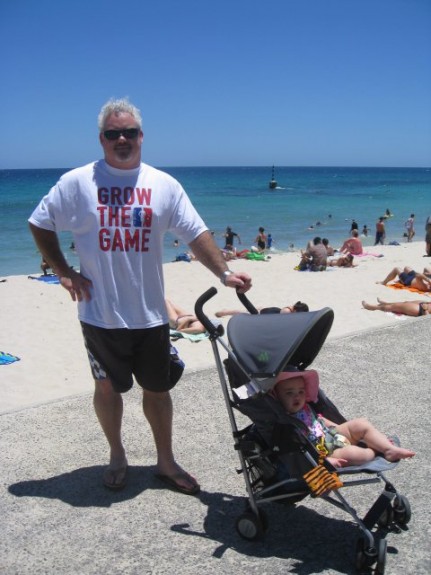 (Editor's note: Schommy looks stylin' in his Grow The Game t-shirt, the old man cleans up really well!)
HONORABLE MENTION

This awesome photo comes from reader The Frupps. And yes, that's an awesome last name.  We've got a picture of Mitch Frupp going airborne and notching a goal for Victor Central High School in Victor, NY!
(Editor's note: Family Frupp – you just got yourself some LAS Stickers! Email us your mailing address!)
Got the perfect pic for next week's Photo Of The Week? If you see something, say something.