Each week we feature a superb lacrosse photo from someone in the lacrosse community. If your photo is selected as the Photo of the Week, we'll hook you up with your very own LaxAllStars.com Prize Pack courtesy of the The Lacrosse Shop.
This week we've got a great shot from the Grow The Game Tour, showcasing a few junior high lacrosse players from Portland, Oregon dropping the LAS pose in front of our Grow The Game Tour banner during the GTG 3.3 Challenge hosted by Rhino Lacrosse.
One of the players is Miles Moscato, about whom we published an article last summer. If you haven't read it yet, now it the time!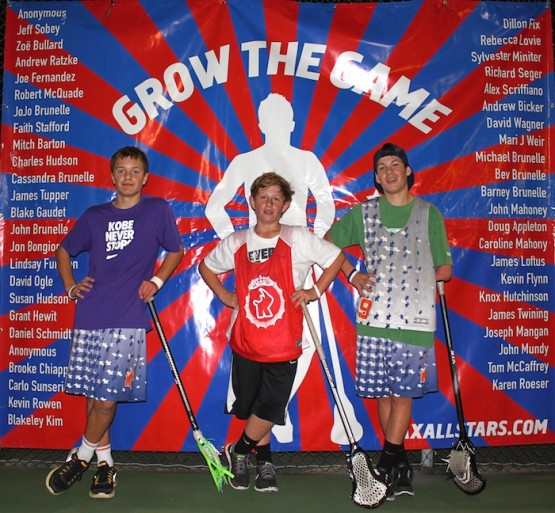 If you have a fantastic lacrosse photo that could qualify as our Photo Of The Week, don't be shy! Send it on over to us for a little internet fame and a prize!
We got one submission last week that is literally one of the coolest things we've ever seen. Can't wait to drop that one on you guys!