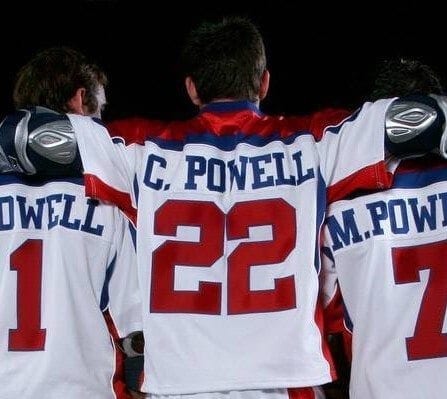 What do you get when Lax.com puts together over five minutes of all Powell Brothers highlights? What do you think happens?!?! You get over five minutes of pure lacrosse magic.
The video hits up Mikey, Casey and Ryan (no Mason… yet), and spans from their careers at Syracuse to the MLL to the NLL. Mike devastates with quickness and moves you could only dream of. Rhino powers through whatever stands in his way, takes a tough hit or two, and scores with what looks like ease. Casey, the originator, shows where it all started, and how the oldest guys can sometimes have the slickest sticks.
So which Powell was your favorite to watch? We love watching all three of these guys play the game, but we figure you guys must have a favorite. It's like saying Chocolate is better than Vanilla ice cream to a certain extent, in that it all comes down to preference. But still, we're curious as to what our readers think!
If you can pick one of these brothers out above the other two, we want to hear WHY. Liking RP the best is cool, but without a little more detail on why you made the choice you did, it's a tough argument to understand… they're all just SO talented!