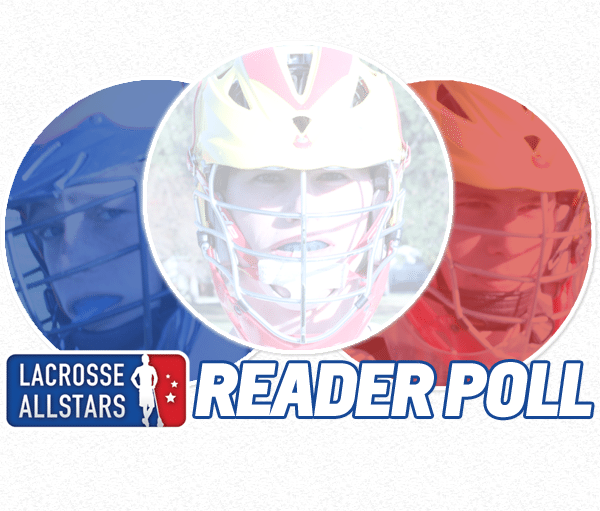 With the college season officially over, it's time to turn our eye to the land of Major League Lacrosse! This week, we want to know, who do you think is the best team in Major League Lacrosse right now?
Denver Outlaws (5-0)
The Outlaws are off to a HOT start and sit atop the MLL with an unblemished 5-0 record. Their closest game this year has been a four-goal contest with the 1-4 Boston Cannons. They will meet the only other undefeated team this weekend to see who will remain unbeaten. The Outlaws are spreading the love really well this year and have done a great job of not allowing defenses to key off on just one guy. Seven of the players are already in double digits points this year.
Hamilton Nationals (5-0)
The other unbeaten squad from the mighty north. We're not saying anything, but we may have seen this one coming… Joe Walters, Kevin Crowley, Kevin Cunningham, and Stephen Keogh have been leading the Nationals so far this year and we're excited to see them match-up against Denver's tough defense.
Chesapeake Bayhawks (3-2)
Chesapeake's two losses were both in one-goal decisions to the Cannons and the unbeaten Nationals. They will look to rebound and stop the two-game losing streak with a rematch against the New York Lizards that went in favor of the Bayhawks (9-3) last time they saw each other.
Charlotte Hounds (2-3)
Despite having a 2-3 record, the Hounds are definitely a good team this year. Everyone should agree that five games is way too early to say whether a team is good or not, especially considering the Hounds have lost to both unbeaten teams and the Rattlers after seeing them the week before. They will take on the 0-5 Ohio Machine this week in hopes of getting back to .500.
New York Lizards (2-3)
The New York Lizards are also starting off a little slow, even though it is nothing to worry about yet. Especially with Gibson, Matthews, Berger, Palasek, and Peyser lighting up the goal this year. The Lizards will look to bounce back from their loss against the Hounds when they take on the Chesapeake Bayhawks this week.
Rochester Rattlers (2-3)
The Rattlers have been a little shaky this year, with some blow out losses (20-7 to Outlaws) and some solid wins (13-10 over Hounds) but will look to .500 this week when they take on the struggling Cannons.
Boston Cannons (1-4)
The Cannons are probably the weirdest team of the season, sitting at 1-4 with losses to the Lizards, Nationals, and twice to the Outlaws. I wouldn't count the Cannons out one bit though, especially considering how well those other three teams have been playing this year. Look for Boston to come out fighting this week against the Rattlers as they try and shake off whatever bad juju they have going on right now.
Ohio Machine (0-5)
Something ain't right in Ohio right now as the Machine are struggling just to get the ball in the net. While their defense may not be anything to call home about, their offense has managed only 36 goals in five games. Let's hope the Machine can get rid of that egg here sooner than later.
So tell us, who do you think is the best team in the MLL right now?