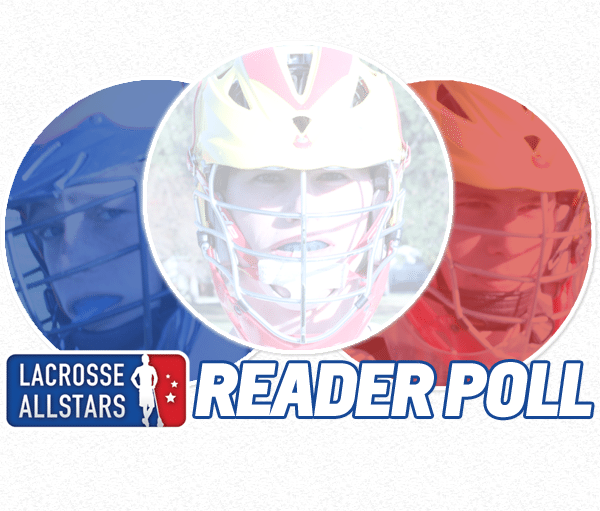 As you may know by now, we are dedicating our May Reader Polls to the College Lacrosse Champions. This week, we are voting on the NCAA D3 Champion. On Sunday after the D3 Championship, we will vote start up the vote for the D1 Champion that will be crowned on Monday.
NCAA D3 Championship
RIT vs. Stevenson
This Sunday, May 26th at 4 PM EST, RIT and Stevenson will go toe-to-toe to decide who will be crowned the champion of NCAA D3 lacrosse for the 2013 season. While we can't be sure who will win the game, we can be sure that D3 will see a new champion crowned this season, as neither RIT nor Stevenson has ever won a national title at this level.
RIT comes into this game at 19-2, with both losses coming in overtime games. Stevenson comes into this game at 21-2 with losses to Tufts and Roanoke, both by one goal. RIT and Stevenson have already seen each other once this year, but that way back in February. Stevenson took the first match-up 12-11 in an overtime thriller. RIT's other OT loss was to Cortland, whom they beat in the Final Four last weekend, also in OT.
I think you can see how predicting this game is going to be tough!
To get to the Championship game, RIT took down Cabrini 22-13, Tufts 14-5, and then survived a late comeback by top-seeded Cortland to take the game 10-9 in OT. Stevenson beat Christopher Newport 18-6, WAC 17-13, Lynchburg 13-7, and then Salisbury 12-6. Both of these teams had very tough roads to take in order to play in the game on Sunday and should be well prepared for each other.
Both teams will push the ball at times, and make tricky or risky plays.
Stevenson is known for their flash, and fancy Maryland stick work, and has a couple of guys who can shoot the lights out, like Mark Pannenton. They have a large, athletic defense, and can dominate on special teams (EMO, man down, face offs, etc). Stevenson's trip to the Finals has been a long time coming, and there was no more fitting way for them to make it in than by defeating Salisbury.
RIT is also a risk-taking team, but they are far from a carbon copy of Stevenson. They too have great face off work, and can tear a team apart on EMO. The RIT D will thrown checks, and their poles have some of the slicker handles in the country. How risky is RIT? They won their FF game with a hidden ball trick goal, and also got an assist from their own goalie, from behind RIT's cage. Yes, you read that right.
The game will be broadcast live on NCAA.com, so make sure to tune in to catch all the great action. If you want to see up and down, throw caution to the wind lacrosse, D3 definitely has you more than covered.
[myo_poll poll = 52981 type = "bar" perc = "yes"]