AND THE WINNER IS…
Congrats to 24 Seven Lax for their nomination of Salisbury (NCAA D3).  It's not often we pick a winning nomination when the team lost (Stevenson 16-12), but SU's activities on and off the field made this one a no-brainer!  Send an email to info@lacrosseallstars.com with your mailing address and we'll get the socks out to you shortly!  Congrats, thanks for playing, and start thinking about next week!
___________________________________________________________________________________________________________________________
In your eyes, who was the top performer in our sport this past weekend?
Think back about all the performances you witnessed over the weekend – a team winning a big game, an individual player having a HUGE day, or a coach winning an historic game – and nominate them in the comments section as your Adrenaline Performance Of The Week. Make sure to tell us WHY you picked them! It can be a HS, college or even Pro player, team or coach.  Or mascot.
The LAS Reader with the winning comment gets a free pair of GREY Adrenaline Rasta Socks that you can't buy in stores. You have to know people to get these… and you know us!
Here's an example of what a nomination might look like:
I'm nominating Conor Malangone of Wesleyan for his performance against Williams.  After going down 3-2 early, Wesleyan came back and Malangone notched 3 goals in the game as Wesleyan won 4-3.  A hat trick is impressive, but is a Performance of the Week if it comes in a rivalry game that ends 4-3.

Photo courtesy Wesleyan Athletics
IMPORTANT: The comment with the most likes, replies (and that gets the all-important LAS stamp of approval!) will be declared the winner! This is a new weekly series here at LAS, so this won't be your last chance to win free custom socks from Adrenaline!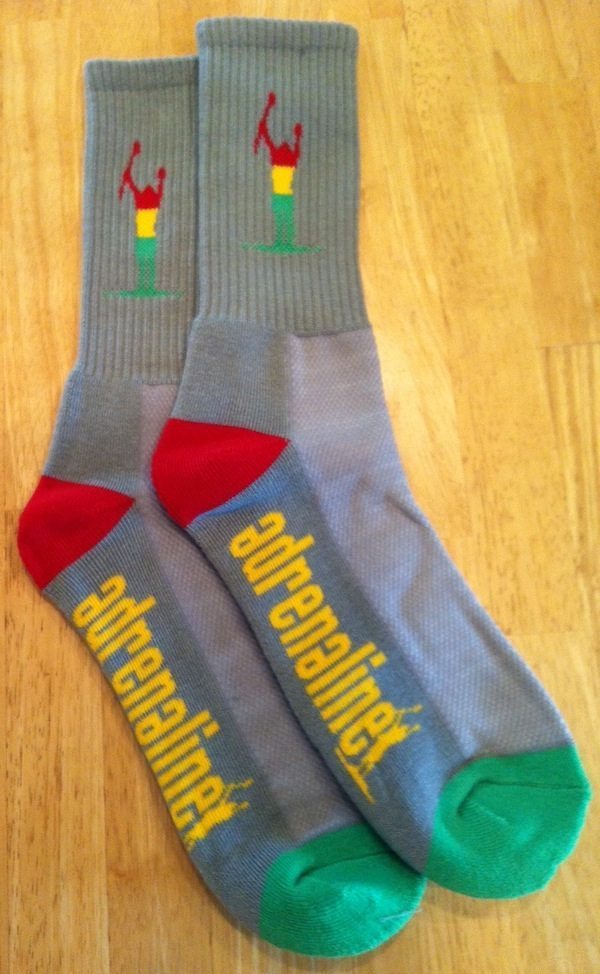 And don't forget, by uploading a picture of your Old School Boathouse Jacket to our facebook page, you can win a BRAND NEW, 100% CUSTOM Boathouse Jacket!  Only one week left! That's just a great deal.