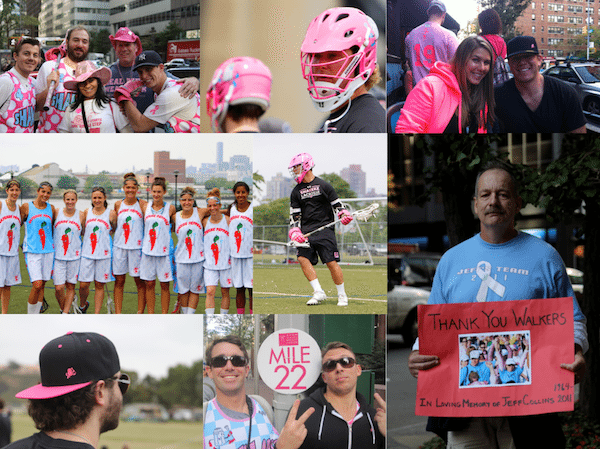 The Salt Shakerz are once again going to be stomping the streets of New York City rocking lots of pink, and all for a good cause! Check out some info below from the SSZ' Avon fundraising page, and help them help others! Giving is living, after all!
Salt Shakerz Lacrosse has committed to participate in the Avon Walk for Breast Cancer (which takes place on October 19th-20th) in New York City for 2013. We hope the turnout from the Shakerz community is bigger than last year! And more importantly, the Shakerz have set an ambitious fundraising goal of $5,000, and we need your help!
Breast cancer is a big disease, one that still affects far too many people, and this organization is determined to do our part to fight it. The money raised will be managed and disbursed by the Avon Foundation Breast Cancer Crusade to help provide access to care for those that most need it, fund educational programs, and accelerate research into new treatments and potential cures.
Salt Shakerz Lacrosse = To Live, To Lax, and To Give…
It is in this context that we ask for your support. The sport of lacrosse and the Shakerz community have created some everlasting friendships both on and off the field. The opportunities, and the memories that this game has given us are truly unlimited. Furthermore, we have just scratched the surface with our ability to impact the broader community.
Thanks for your dedication, thanks for your sweat, thanks for your time. We are… because of people like you.
Lax often…