Our last two Old School posts were pretty epic! The Everpocket was definitely a blast from the past, and the Failed Lacrosse Innovations post got a ton of attention. Well, this week is NO DIFFERENT, and the Old School Lacrosse action this time around is, quite simply, amazing!
Joe O'Neill from Lucid Lacrose dug out an amazing stick the likes of which we had actually NEVER seen before… it's a plastic head, but it's done in the original wooden stick style, and it's nothing short of spectacular.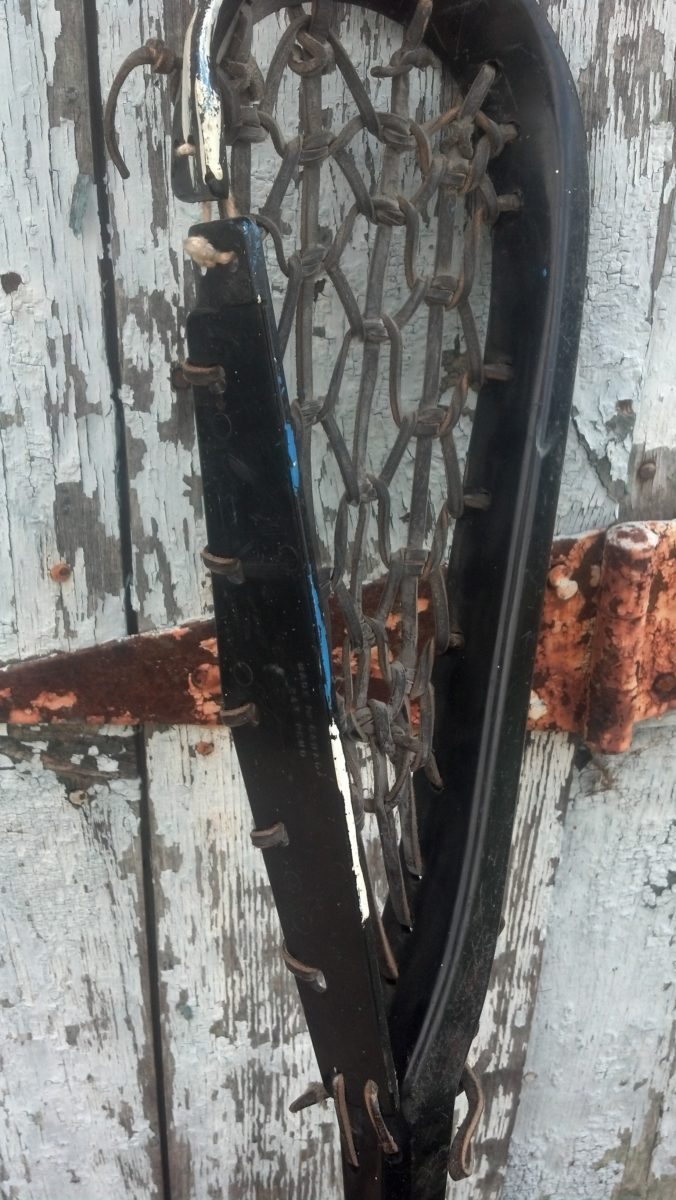 Here is a little more info from Joe:
The stick is 44.5 inches long and as far as I can tell the wood shaft is original. I say that because the handle is an octagon, similar to a modern shaft, but all the sides are even. There is no screw holding it on, that job is taken care of by two pieces of leather from the pocket that go through the throat of the stick, through the shaft and out to the other side of the head.
Unreal. It was made in Canada, but other than that we can't figure out too much more… anyone out there have any thoughts? Or know something we don't? Fill us in, we're dying of curiosity!
If you've got Old School you want us to show off, then please, SEND IT IN!