JUST 3 DAYS LEFT TO RESERVE YOUR PAIR!
Lately we've had many LAS readers asking us when we're going to have LAS Game Socks back in stock again.
The answer to this question has been vague. While we'd love to have 500 pairs in stock tomorrow, sometimes it's difficult to tackle the large up-front costs of minimum order requirements. After all, we're a bootstrapped startup – every cent counts!
Then, yesterday, after a few LAS readers chimed in, it hit us…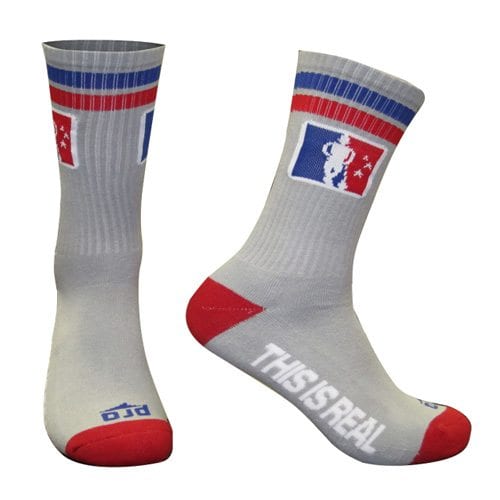 These aren't just your ordinary midcalves. LAS Game Socks are a great product that our readers love. What if we do a pre-sale and INCENTIVIZE readers to order their pair now by offering the socks for just $5 per pair? That's HALF the normal price!
BOOM, done.
Here's how it works: Simply share the deal, then enter your email address. We'll send you a purchase link as soon as 100 people have signed up for the offer, and you're guaranteed as many pairs as you want for just $5 each.