Editor's note: Welcome to another great installment of "Spotted". With your help, we hope to shine a light on lacrosse spotted in unexpected places, whether it be on TV or in real life. If you find any aspect of lacrosse in a place you didn't expect it, we would love to hear from you. Take a quick photo or video and email it to info@lacrosseallstars.com.
Our friends at Throne of String tipped us off to this spotting by posting this photo on Instagram and tagging @LaxAllStars in the photo! Here we have the TV show The Goldbergs and there's a goalie stick in the background during this Halloween episode.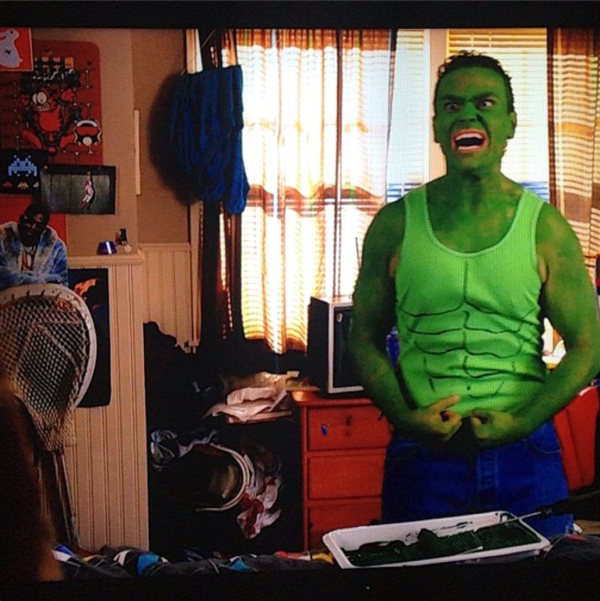 This Hulk isn't quite as scary as Scotty Rodgers as Bane, but it is a great spotting!
Check out all our past spottings here!
Spot lacrosse somewhere unexpected? Email your spottings to info@lacrosseallstars.com!