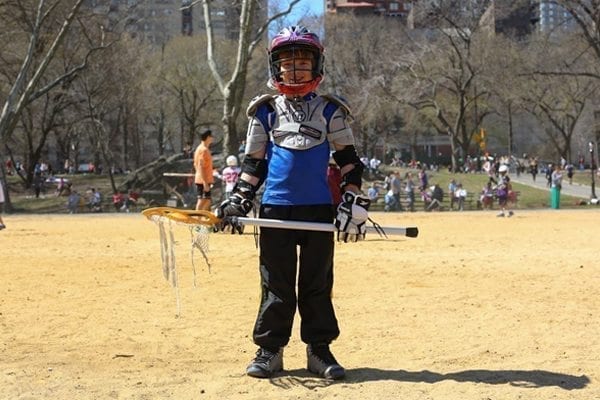 (Photo via Humans of New York)

Editor's note: Welcome to another great installment of "Spotted". With your help, we hope to shine a light on lacrosse spotted in unexpected places, whether it be on TV or in real life. If you find any aspect of lacrosse in a place you didn't expect it, we would love to hear from you. Take a quick photo or video and submit it at LaxAllStars.com/Contribute!
Humans of New York is back on Spotted with another lacrosse photo! This time it's a youth player in the park, in full gear nonetheless. But his true ambition isn't lacrosse – it's dog walking!
Once again, I implore you to check out Humans of New York on Facebook or Tumblr if you haven't done so already. If you really like HONY, you could even buy the book, which is a New York Times bestseller. And if he keeps showing off lacrosse in NYC, why wouldn't you want to buy the book!
Don't forget to check out all our past spottings!
Spot lacrosse somewhere unexpected? Let us know through our Contribute page!