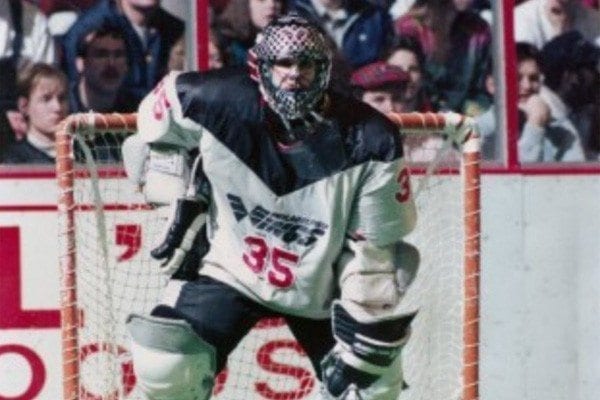 Editor's note: Welcome to another great installment of "Spotted". With your help, we hope to shine a light on lacrosse spotted in unexpected places, whether it be on TV or in real life. If you find any aspect of lacrosse in a place you didn't expect it, we would love to hear from you. Take a quick photo or video and submit it at LaxAllStars.com/Contribute!
Welcome to a Throwback Spotted! We have found some YouTube footage of Dallas Eliuk, an NLL Hall of Fame goalie who played most of his career with the Philadelphia Wings and is currently the goalie coach for the Colorado Mammoth, as a contestant on The Price Is Right, of course hosted by the legendary Bob "Have Your Pets Spayed and Neutered" Barker.
During his playing days, Eliuk won four NLL titles with the Wings – including two championship game MVP honors – and retired as the all-time saves leader. Did he fare as well on The Price Is Right? Check out the video below!
After doing some digging, it seems that this episode was filmed in January 2005 during a trip to play the Anaheim Storm in Southern California. From what Bob Barker says, it seems that Eliuk was joined by a few of his teammates in the audience. You can see them for a brief second – if you know who they are, let us know in the comments!
Don't forget to check out all our past spottings!
Spot lacrosse somewhere unexpected? Let us know through our Contribute page!