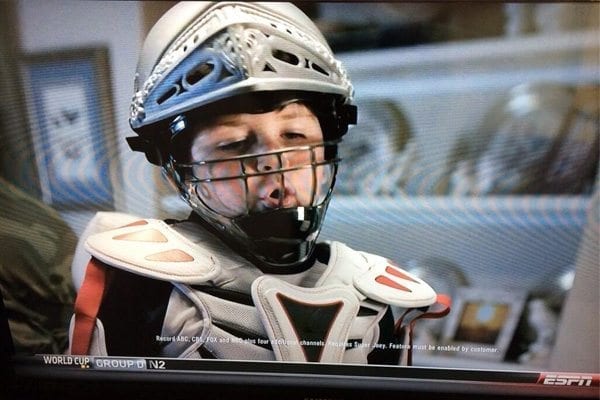 Editor's note: Welcome back to another great installment of "Spotted". With your help, we hope to shine a light on lacrosse spotted in unexpected places, whether it be on TV or in real life. If you find any aspect of lacrosse in a place you didn't expect it, we would love to hear from you. Take a quick photo or video and submit it at LaxAllStars.com/Contribute!
Spotted is back and we're catching up on all the spottings LAS Nation has been sending in over the last few months. First up we have a tweet sent in featuring Warrior Rabil shoulder pads in a DISH Network commercial.
@LaxAllStars Warrior shoulder pads dish network commercial pic.twitter.com/gZSJ0sgCLN

— Dave Stone (@Stonelax) June 20, 2014
Don't forget to check out all our past spottings!
Spot lacrosse somewhere unexpected? Let us know through our Contribute page!