Lately we've been working around the clock to upgrade our online store, The Lacrosse Shop, and give it a fresh new look just in time for the holidays. As of last week, we finally opened it up to the public along with a very cool presale that is going on until Monday, November 26th.
That said, we'd like to give you a quick tour of the new shop and run through some of the new pages and features we're now able to offer. First things first, the homepage!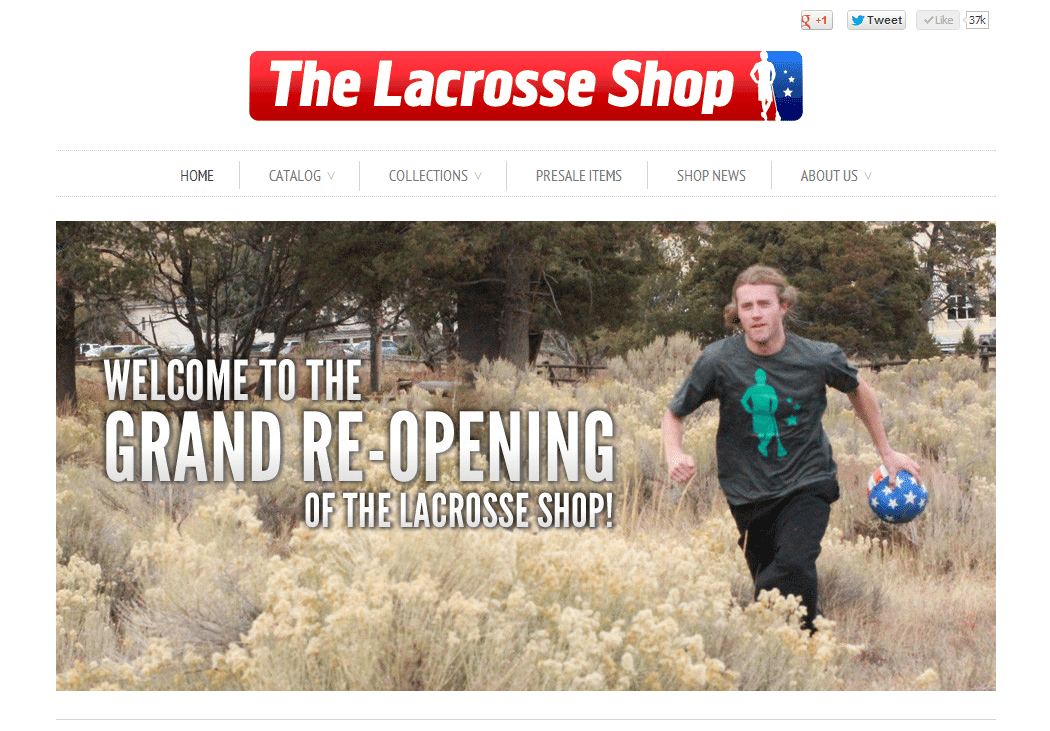 As you'll see (right away!) when you visit the new store, it's completely different from our old one. We've gone for a much cleaner look that gives you everything you need to know, without any excess.
The first thing you'll see when you hit up the new shop is a set of scrolling images. This is where we will feature the most important information for you, such as details about a presale, something that just went on clearance, or the newest products to arrive in The Lacrosse Shop.
As you scroll down on the homepage, you'll notice that there's more to check out. The top three images showcase a few of our Collections. Then, the next set of four images shed some light on some of our featured products – you know, the ones we recommend that you add to your closet, like, right now.
As mentioned, we've redone our Collections as well. Collections are made up of similar products that we've grouped together to give you a better shopping experience.
There's a collection set up for our All Star Society line, our Classic LAS apparel, your favorite International teams, and just for fun, Staff Favorites. We've also got a few new additions to help you find the perfect gift, see our new arrivals, or snag something cool for under $20.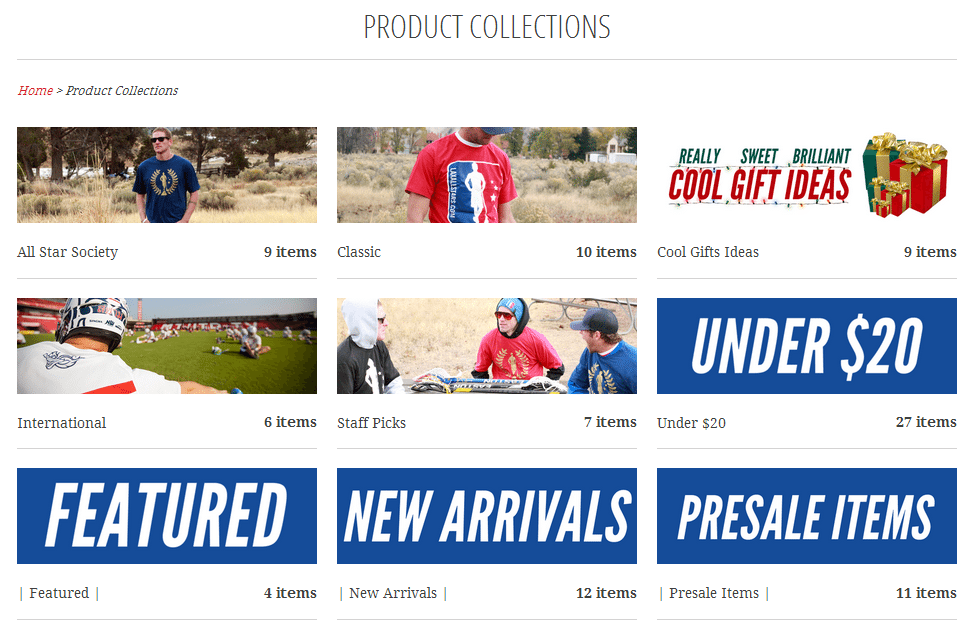 Another thing that we've added is a separate blog for The Lacrosse Shop. It's a place for you to stay up to date on new additions to the shop, as well as contests and sales. Be sure to stay tuned for updates on our newest promotions there, including some hints about what's inside the…
…2012 Holiday Grab Bags!
Yes, that's right. Holiday Grab Bags are back with a vengeance!
We'll have more information to share about the Holiday Grab Bags soon, but in the meantime, feel free to check out the product page and shoot any questions you might have over to shop@lacrosseallstars.com anytime.
Whew, now it's your turn. Please us what you'd like to see in The Lacrosse Shop next by leaving a comment below!
But wait, there's more…
For being such an avid reader and making it all the way through our store tour, we would like to reward you for your loyalty. When you buy a Holiday Grab Bag, use coupon code "PLUSONE" to receive a little something extra from the LaxAllStars team.