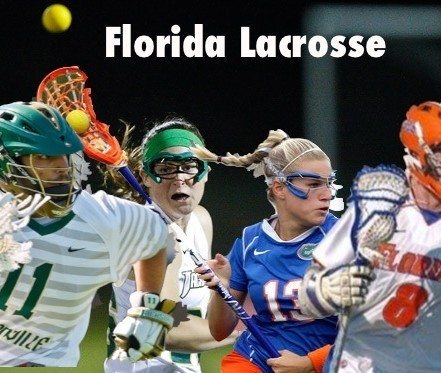 With D1 NCAA Women's Lacrosse teams in California, Tennessee, Oregon, and a number of other "newer" lacrosse areas, College WLAX growth has been outpacing the Men's side of things for a while now. In 2012, there were 92 D1 Women's teams, and only 61 Men's programs. What are the women doing right, and what lessons can we learn from the success of certain programs?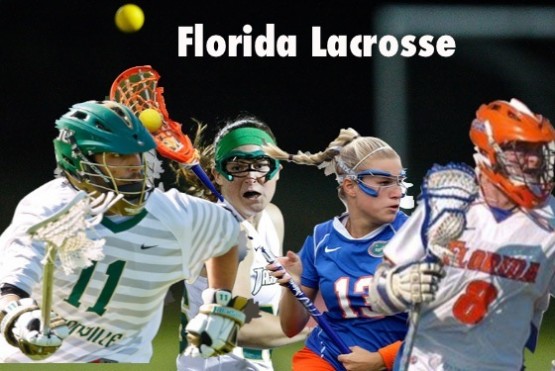 The Men's side does not have a single D1 varsity team in any of the states I listed above. Nor does the Men's side have any historically black Colleges and Universities playing the game at the varsity level (although Morgan State used to), whereas the Women's college game has Howard playing already, and Delaware State set to add a program. Some will credit (or blame) Title IX for these differences, but since Title IX does not look like it's going anywhere any time soon, we're going to skip right over it, and assume it is just another standard barrier to entry for men's lacrosse.
The focus here is NOT Title IX (we'll save that for another day!), but what the women's programs are doing right, and how we can use those best practices to Grow The Game on the men's side as well.
I've easily shown (and in only 2 paragraphs) that the women's game is outstripping the men's when it comes to growth, and when you put aside Title IX (as I am conveniently doing), the most amazing thing is that I have yet to even touch on the most impressive current growth area for the ladies… and the area that could be men's lacrosse next big boom.
While California, Oregon, Tennessee and HBCU's all present areas where the men's game needs to catch up, they are not focus of this growth dynamic, as each present their own set of unique challenges. We'll get to them in the future. The focus here is on the state of Florida, how the women's game is taking off there more so than anywhere else, and how the men's game can hope to follow suit.
People often point to Northwestern as THE program to emulate when it comes to Women's College Lacrosse, and it certainly makes sense. They win titles at a rate that puts the Yankees to shame, they produce countless All-Americans, AND produce tons of young coaches, many of whom quickly rise to their own levels of success. It's THE program to watch for sure.
When it comes to regional hyper-growth like we've seen in Florida though, I don't know that Northwestern is THE program to emulate, even if they are the best on the field. I actually think the Florida programs are the ones doing it in the most interesting ways, and if teams out there are looking for success, regardless of gender, that is where I believe they will find a suitable model.
My assumption here is that Northwestern's dominance is primarily powered by three things (Legendary Coach, Existing Top Flight Academics and Reputation and School Support). While every school will not have those advantages, the Florida programs seem to have found similar ways of doing things, and they are catching up quickly. This means we should pay special attention to them! How do the Florida programs address, or compete with Northwestern on, the three levels I named above?
1) A Great Coaching Fit
Northwestern's Kelly Amonte-Hiller was an unbelievable player at Maryland, and for the US, and her athletic pedigree is indisputable (her brother is Tony Amonte, ex NHL star), her real talent though, lies in changing the game, thinking ahead, and finding players who can adapt to a more modern style. No women's coach has pushed her players' skill boundaries further, and no coach has found the same "diamond in the rough" style players that Amonte-Hiller has found. She turned Westwood, MA into a recruiting hotbed single-handedly. Replicating Northwestern's success with a KAH clone? Good luck with that, she's one-of-a-kind.
However, that doesn't mean the Florida schools can't still find AWESOME coaches, does it? Of course not! One need look no further than Mindy McCord of Jacksonville to see the proof. McCord was never D1 Player of the Year. She has never won a national championship, or a world championship, and is not mentioned as "one of the great players".
None of that matters, because EVERY team that McCord has coached has seen success, and not just in lacrosse. Basically, McCord is a winner, a builder of programs, and a perfect fit for Jacksonville. She's not Amonte-Hiller, but JU doesn't need that. They need their own version of KAH, and that is McCord.
Florida also went with a proven winner at multiple levels, but unlike McCord, Amanda O'Leary had a long D1 lacrosse history at Yale, where she had coached for 14 years. Like McCord however, O'Leary was also a field hockey player, and she had been a two-time All-American in bothsports while at Temple. The key was that no matter where she went, Amanda O'Leary won, and did it the right way.
The Dolphins and Gators did actually find their own KAH… but their versions are just totally different. The point is, each program needs to find THEIR Kelly Amonte-Hiller, and not look for a clone. The Florida schools absolutely nailed this part. I had never heard of McCord before, but she seemed perfect for the smaller Jacksonville. O'Leary had never won a title, but she'd done great things at a small school. The transition was doable. They were the "right" choices.
2) Top Level Academics:
Let's face it, not every school out there is as good of a school as Northwestern, and many colleges and universities in Florida come in quite a bit lower than the purple and black when it comes to rankings. Unless the school is planning on making a HUGE investment in academics for decades, this is probably not going to change. Northwestern is like the Harvard of Illinois. No disrespect to Florida or Jacksonville, but they'll never catch up there either.
However, this does not mean that the Florida schools' programs can't maintain a really high emphasis on school and grades. For example, JU's women's team maintained above a 3.3 team average GPA last year, and Florida placed 21 of their players on the American Lacrosse Conference's Academic Honor Roll.
By adding an emphasis to academic achievement, these programs can demonstrate that their athletes truly care about school, and while that doesn't put them on Northwestern's level right away, it does a lot to attract talented, intelligent women to the program. If the 3.9 GPA all-star girl on a team goes to Northwestern, and the 3.2 GPA blue-collar girl on the same team goes to Florida, who wins? I have no idea.
3) Supporting The Program:
No one wins 7 National Championships on a shoestring budget. I don't care how creative they are or how great the school is, without support from the institution, massive win totals are just not going happen regularly. Northwestern gets great support from the school, and since competitors often can't touch the academics OR the coach, support becomes all the more crucial.
We sort of KNOW that these teams (UF and Jacksonville) are already being supported by their schools, simply because they are competing on some level with teams like Northwestern, but is school support that simple? Does a team just "get it", or not? How can a program have any impact on how much funding they receive? My belief is that school support comes from two major places.
The first is that the athletic department simply says, "we are going to be good at _____." They get the money (and sometimes the idea) from the Trustees, and boom, it happens. Florida seems to be a pretty good example of this, but let's be honest… it is still rare, and still requires a ton of work, especially in a non-revenue sport like lacrosse.
How can this happen for everyone? Following the first two points laid out above will sure help! Teams with a great coach, who can utilize players on the field, and resource off of it, can do big things and gain support quickly. There is a notable direction to the team, people can get behind and figure out what the program is all about quickly.
Then when you throw the academic portion in, things get really compelling! A good team, with a great coach (who can work within the system efficiently), that has great grades, is a much easier funding approval. Teams like this bring in lots of qualified applicants, raise the stature of the school, and feed the alumni hunger for competitive sports programs. With the right pieces in place, support is a no-brainer. Of course the support doesn't always come, but if you're going to fight for it, this is the best way.
Can Men See The Same Success?
As I mentioned above, this is NOT a Title IX argument piece, so while the legislation may not create the best environment for growth within Men's Lacrosse, it does not rule out the possibility altogether. At schools like Boston University, where there is no football, the addition is relatively easy.
If the program wants to see success, they need to follow the steps I laid out above. Get a great coach who is a good fit for the program (check, I think) and focus on academic achievement as well as wins, and the money should come. One need look no further than the Jacksonville Men's program for an additional example. The program certainly seemed to rise quickly, and in their first year as a D1 team, the Dolphins went 6-7 and even beat Denver and Rutgers, two established programs. Year 2 was not as kind to the new guys, and they went 5-10, then their coach left and last year, under Guy Van Arsdale, the team got back to 6-7.
By not finding the "right" guy immediately, Jacksonville is now three seasons in, and still sort of stuck in year 2. This is not an indictment of Matt Kerwick, the Dolphins' first coach, in any way. I don't know him personally, and wasn't in the locker room every day, but if a coach leaves after only two years at a job, he wasn't the "right" guy. Sometimes it's a bad fit, sometimes it's an illness or life change, sometimes the guy is a bad coach, and sometimes the school creates a bad atmosphere. Maybe it's just bad luck.
It doesn't really matter what happened at Jacksonville (from the point of view of this article at least), only that it happened. By no means is this the end of the Jacksonville program. The sky is still the limit there and if you want to see real growth quickly, a team MUST be successful on the field, and improving year over year, and the "right" coach is a huge part of that.
Let's address the only issue we seem to have any control over: how can possible new teams find the "right" coaches? The University of Florida is a rational first stop when talks of expansion arise, so I'll use them as an example. Their women's program was quickly a contender, and if you've ever been to Gainesville, you know sports and UF rule all, so a men's program makes some sense down the road.
Finding a coach for UF could be a major challenge though, and it definitely requires someone with experience above all else. For a school like this, most people would throw "big" names out there, like Cottle or Munro, but honestly, I think that would be a huge mistake. If I were Florida, I'd want to go in a similar direction as my women's program.
I'd look for a currently active coach, with ten plus years of experience, but who still has a ton of gas left in the tank. I'd want a coach from a great academic school because of the connections already made at top level high schools. When Haverford or Deerfield graduates a lacrosse player that was a solid B student, who only did okay on his boards, I want them. I'm going after every St. Andrew's, Lake Brantley and Lake Highland All-State player no matter what. I'm converting cut players from the football team. I'm taking over.
This could be accomplished at Florida, and it could happen at Florida State. Miami could decide to add Men's Lacrosse, and they could make it happen quickly as well. Even Florida Atlantic could be competitive immediately if they would just add a team and find the right guy. The soil is just that rich down there!
Now at this point, you have to be thinking to yourself, "why is this guy SO obsessed with Florida?" and "why is Florida any different from anywhere else?" and they would both be fair questions.
I firmly believe that Florida is stocked with athletes, and that the warm weather promotes year round outdoor activity. Lacrosse is booming down there, has been doing well for years, and is soon to be home to at least three high school sports academies with lacrosse teams. There is money in Florida, and there is a love of sport. It is also on the East Coast, and many of the Universities and Colleges have solid rivalries with Northern, lacrosse-playing schools. It's just a hop away from the mid-Atlantic, and there is already a program in Jacksonville, as well as new programs popping up in South Carolina and Georgia.
It's like a college lacrosse perfect storm. Of course, like any potentially perfect storm, it might not happen right away, and we may be shocked at how long it takes to come together. If it comes together in the right way, we could be in for one heck of a wild ride… If Florida, Miami, Florida State or Florida Atlantic added D1 Men's Lacrosse, who would be the best coach for EACH school?