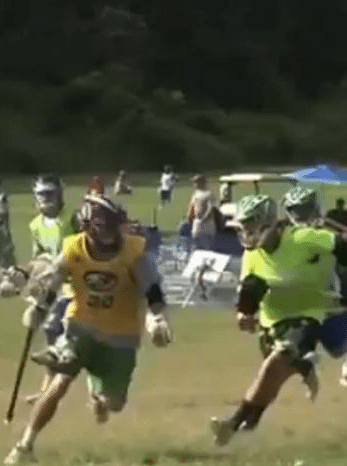 Last Thursday, I threw it back to the 80's, showing the highlights of the Aldephi lacrosse program, specifically when they took down Harvard.
It looks like the passion for lacrosse didn't stop there, we were informed by big Gordon himself that there is another Gordon Purdie on the scene. His son, Gordon, is a 2015 product, tearing up the sport out in New York.
Wait, there is a younger Gordon Purdie out there, he's a 2015, and he hasn't committed anywhere yet? If it weren't for that video, I'd never believe it! Young Gordon has a lot of his father's flash and style, but he seems to have inherited some other key traits as well, and one of those is a "no fear, dodge hard" attitude. I love it!
Purdie may be a bit unconventional at first glance, but he looks like the kind of player who simply knows how to put the biscuit in the basket. I'd take him any day! I bet the dinner conversations are amazing. Where is young Gordon going? No idea… but I'm excited to keep tabs on him!