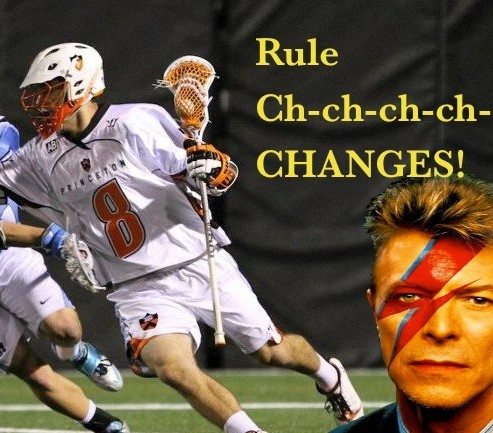 Yesterday, The Lacrosse Network hosted a live discussion on the proposed rule changes for 2013 and our own Connor Wilson was one of the guys answering questions and dropping opinion on how the rules could impact our sport at the college level and beyond. Samir Chaudry and Chris Marshall, both from The Lacrosse Network, hosted the live discussion and the three of them took fan questions via twitter and comments on TLN's YouTube page.
The video is well worth the watch and the guys certainly explains some things where they can. They also explain which areas need to be better defined, and where some crazy UNINTENDED CONSEQUENCES could come into play!
Yes, an ice cream truck makes an appearance early on in the video, but don't fret, it moves on.
Thanks to TLN for putting this together and we hope our readers enjoyed the deep discussion! For more on the proposed rules, check out our 2013 Proposed Rule Changes Archive.
Please don't forget to check out our Grow The Game Tour, and find out how YOU can get involved and help us make it happen. We want to lead the way for lacrosse's continued growth, and we need YOU to do it. Get enough people in your area involved and we'll come visit you! Pay it forward, Grow the Game!