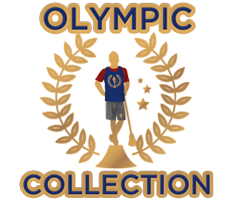 With the 2012 London Olympics in full swing, we couldn't help but join the conversation, especially since Connor Wilson has already started discussing the best Olympic sport. We've designed some apparel that will help push lacrosse toward the podium. Capture that Gold Medal in style, my friends!
All of these items are exclusive pre-sale items, which means you have a better variety of color options to choose from for whichever item(s) you purchase. Order this week and you will receive your items within 2-3 weeks.
The Olympic Collection will be showcased in The Lacrosse Shop throughout the entirety of the 2012 Olympics and will be shipped out to you, our most loyal supporters, no later than the 17th of August. Check out everything in the Olympic Collection below.
*Fusion Cotton Short Sleeve Performance Tee. Compare to UA Charged Cotton.
We like to call the LAS Gold Medal Tee our very own protest sign for the Olympic games. Should the fastest game on two feet be an Olympic sport? Is that even a real question? Rock the LAS Gold Medal Tee around town, and when your friends ask whether or not lacrosse is in the Olympics, you get a chance to tell'em like it ought to be. Go for gold!
*Ultra Cotton Tank Top with an open u-neck and easy fit, can be worn layered or alone.
Every athlete needs a sleeveless version of the Gold Medal tee. Whether you're relaxing lakeside or hiking toward the sun, a tank top like this will help you rise to the next level.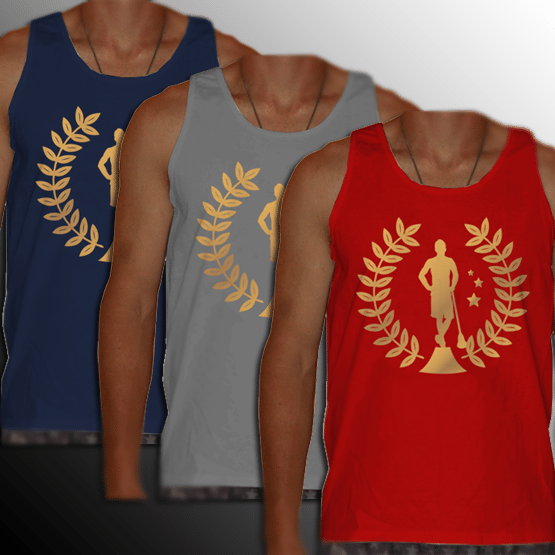 *Moisture Wicking, Anti-Microbial, Stain-Resistant
The last piece in our Olympic Collection. Gold Medal shorts are unlike any other shorts on the market, and the reason is pretty obvious. Remember, you pronounce "winner" in GOLD.
That is definitely a gold medal effort right there! Be sure to check out the complete Olympic Collection, only in The Lacrosse Shop.