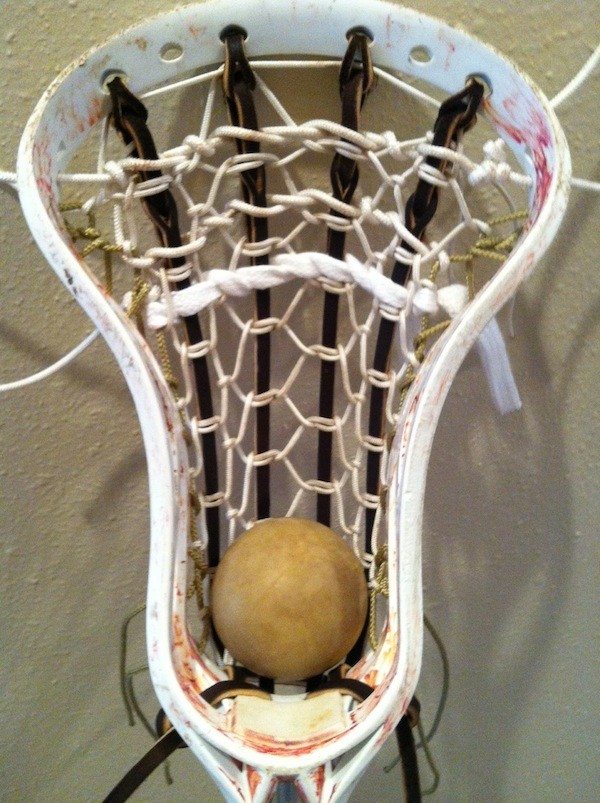 Doug Trettin is back with another killer traditional pocket, and this it's a one of a kind prototype, called the EverPocket Zeroh (as in zero buttons!). If you've seen Doug's older EverPockets, you know he is a button (and even beading) King.
The EPZeroh is a transferable standard traditional pocket where the top of the leathers tighten to themselves and the interlocking lacing knots secure the top of he leathers directly to the scoop.
Word on the street is that a player from the Bayhwawks has agreed to test it out, and if he likes it, possibly use it in games! That would mean we'd have a new member of the ALL PRO Traditional Team for 2013!