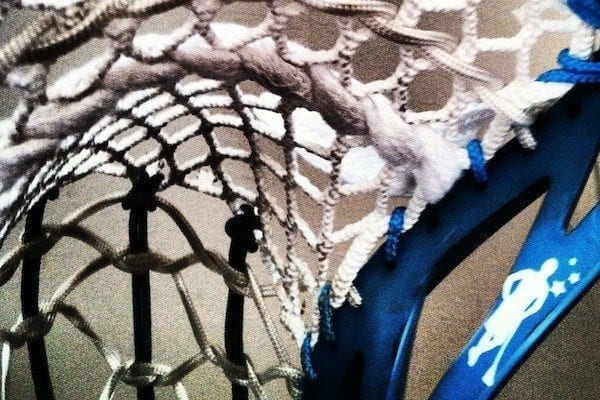 Welcome to Traditional Thursday! We've been showing off some of these super hot half mesh, half traditional pockets over on our Instagram account, but we got some requests for a video explaining the pockets (and of course showing them off) just a bit more. No tutorial just yet!
If you have questions or want to show off your own homemade half&half pockets, post them in the comments below. Or better yet, post them in last week's contest post and you could win a custom strung traditional head by yours truly! We'll leave that contest open for another week or two so people can whip up something special.
I originally got this idea from kjstringz on Instagram. Kevin Youngs and his brother string up some mean looking sticks, and I had to get in on the action. Someone tried to give the Youngs credit as the originators of the pocket, but they wouldn't take credit and said it has been around longer than most people seem to think. Maybe now it will get a little more popular?
I've found the pockets throw incredibly consistent. With the traditional down low the pocket also feels broken in immediately. I honestly didn't think I could pull it off, but I've done 6 or 7 of these now, and they all throw the same way: beautifully. The Maverik Metrik heads took the pocket painlessly. A joy to string! Thanks to the Mav guys for sending a couple over on which to experiment!
Give it a shot, see if you like it, and perhaps you'll join the revolution. Check out the Traditional Thursday Archive for a whole lots more leather and string.