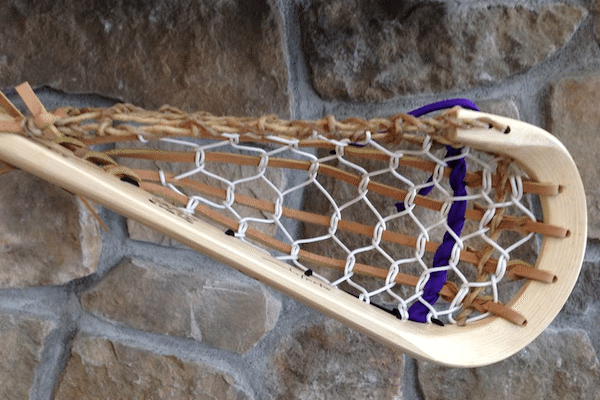 It's high time for Reader Questions Answered! You guys send in some excellent traditional lacrosse questions, and every once in a while we sift through some of the most intriguing comments and questions, and actually respond. I know, we should do this more often. Maybe we will!
Ok, let's get to the traditional questions, and attempt to answer them.
Tom Gibson got a wooden box stick from Alf Jacques, and as he's been using it more and more, he has run into a puzzling situation. Basically, Tom wants to know if it's weird that the stick throws better when he plays barefoot in the backyard?
No, Tom. That's not weird at all. You see, everything in this universe resonates with a diverse but certain frequency (which is actually controlled by a series of vibrating strings on a sub-dimensional plane), and many elements of our world function more harmoniously when they are in certain settings, surrounded by similarly vibrating strings. By connecting your feet to the ground more directly than if you were wearing the rubber soled shoes, the wood of the stick is able to more freely resonate with the ground that is your backyard. It can feel the other trees in the area; the connection to nature is immediate. So no, it's not weird at all.

It's either that or backyard lacrosse is your happy place, and that actually makes you play better, with the stick being the constant.

Or it's just an illusion.
I wrote all of the above and I can't tell if it's serious or not. Can you?
Ok, time for even more reader questions, all of which I plan on taking quite seriously. And in video format. Because why not?
Reader Questions Answered
For more traditional lacrosse resources, like stringing tutorials and a whole lots more, check out traditional section! Also, subscribe to the LaxAllStars YouTube Channel for lots of traditional and wooden stick videos!