A Cascade R helmet with LaxAllStars HeadWrapz!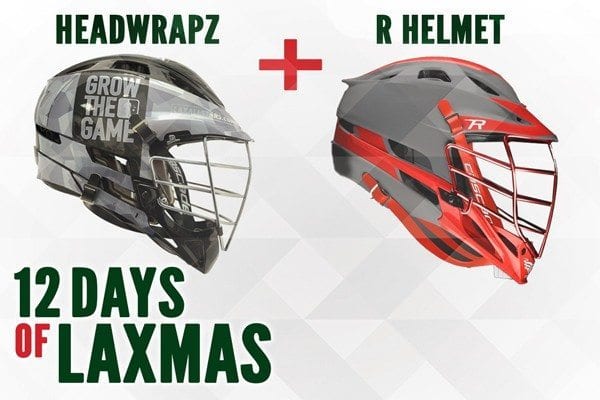 On the 12th, and final, Day of Laxmas we bring to you a brand new matte grey Cascade R helmet complete with the LaxAllStars "Black Ops" theme HeadWrapz! We decided to not only give away the newest and sharpest looking helmet from Cascade, but to deck it out with our very own custom design from HeadWrapz!
Check out the video and see if you won. If you didn't, we appreciate your participation in the 2013 12 Days of Laxmas! We hope you join us again next year!
If your name was drawn, make sure to send us an email to claim your prize! Stay tuned at the same lax time, on the same lax website next December to see if you are one of the 2014 12 Days of Laxmas winners.
A huge thank you goes out to everyone who bought a Holiday Grab Bag or entered to win the competition, Lacrosse.com, Cascade, HeadWrapz, the Donahue family, and Rob McQuade for whistling each day's intro!
HAPPY HOLIDAYS!