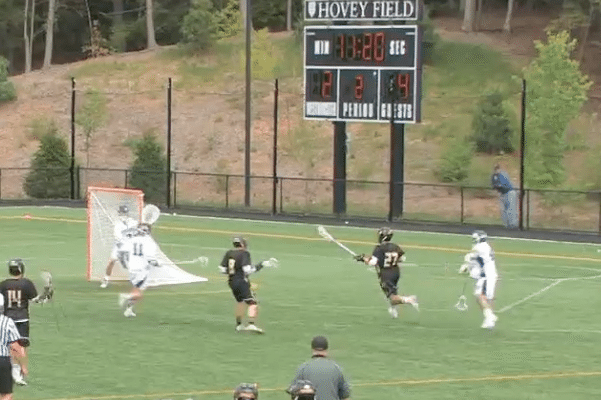 This is the best "one man show" high school lacrosse goal we've seen in a LONG time!
Westminster's Bryan Smith (#27) takes the face off, fights for the GB, wins it to himself, and then takes it to the rack. It's sheer beauty in action!
Thanks to John Moser for sending this my way, and thanks to David Chmielewski of Direct Line Media Productions for the video! Impressive stuff, sirs!
Here is another killer high school goal. This one features Chris Alacorn going to coast to coast in the NYC Bowl Division Championship game against Bronx Science: