Tonight, I saw a segment on ESPN's E:60 that left me baffled. Viagra might actually be a performance enhancer for athletes. Sure, I had heard the Barry Bonds and Roger Clemens rumors, but I guess it never really set in. Viagra was just one of the many performance enhancing drugs thrown around in their cases.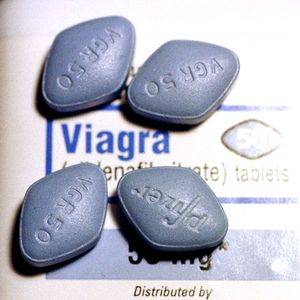 Watching E:60, it hit me – All I really needed in order to play well in last summer's Lake Tahoe Tournament was a couple erectile-dysfunction pills!
Actually, that's not what I thought at all… Could you imagine how uncomfortable that could've been?
(Side note: Not to mention those blue pills look like Aleve pills… Talk about a dirty prank!)
Seriously though, joking aside, it did hit me. I suddenly realized that many lacrosse players could and probably are taking Viagra before workouts, or worse, before games.
While it seems bizarre to us, we all have THAT GUY on our team who would do anything or take anything to excel. Considering lack of awareness among coaches and current substance abuse rules in college and high school lacrosse, the drug may be more rampantly used than we think.
As reported in The Scranton Times Tribune:
Scranton researcher testing Viagra on athletes

BY DANIEL AXELROD, STAFF WRITER
Published: Tuesday, October 21, 2008

Marywood University professor Ken Rundell, Ph.D., spread contact gel on sophomore George Downey's chest and moved a sonography wand over it to view images of his heart during an echocardiogram Monday.

Then Dr. Rundell dropped a pill — either a placebo or Viagra — in the 19-year-old's hand and led the lacrosse midfielder to an exercise bike.

Mr. Downey was among a group of Marywood lacrosse players and others participating in Dr. Rundell's study to see if athletes can cheat using Viagra to enhance athletic performance in polluted air.

Blood vessels narrow when athletes inhale the small particles in air pollution. So, some are using Pfizer's erectile-dysfunction drug to gain an edge because it relaxes the pulmonary artery, improves circulation and raises blood oxygen levels.  Full article
I'm going to try to dig up the E:60 video and post it in the next couple of days. In the meantime, here are a few other articles of interest:
NY Daily News: Why Viagra is a great workout partner for athletes
NY Daily News: Roger Clemens, host of athletes pop Viagra to help onfield performance
ESPN.com: Can Viagra enhance athletic performance?
Urban Dictionary: Vitamin V