With so much talk about LXM PRO lately, it's only natural that we share these video highlights from the 949 event. Watch below as Mikey Powell collects dimes, John Christmas picks corners, and the Most Interesting Man in Lacrosse shows off his low to high rip.
Props to The Lacrosse Network for their great video coverage of the event!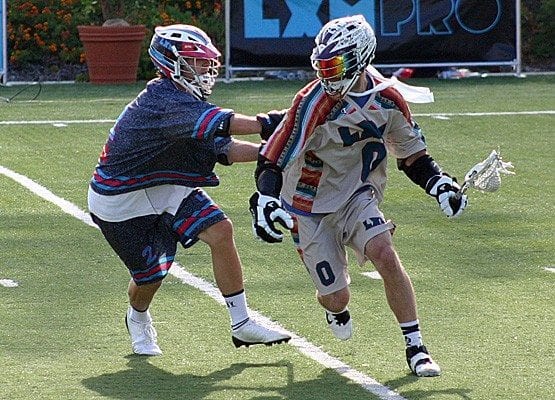 More LXM PRO articles of interest:
– LXM Pro kicks off tour with high-scoring LXM 949
– LXM PRO Rocks The O.C. in 2012 Opener
– MLL vs. LXM: Why The Rush To Compare?
– Mikey Powell's LXM Pro Helmet Visor
– Lettin' It Rip with Mike Powell
– Lettin' It Rip with Sean Lindsay
– Growing The Game: Hochstadt and Ritz Talk LXM PRO