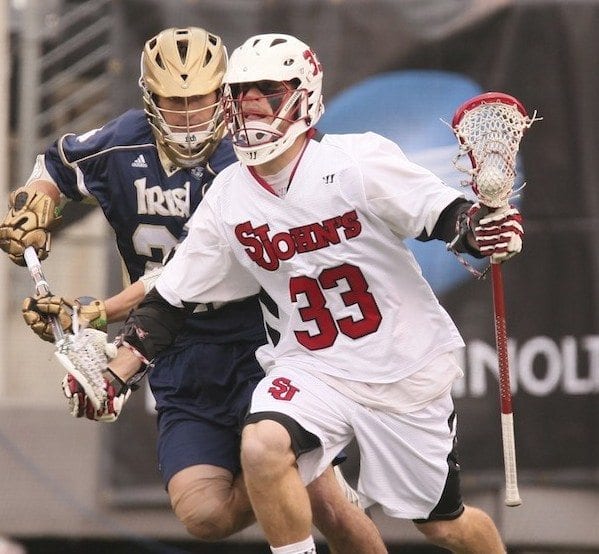 The Red Storm of St. John's made their way to South Bend, Indiana to take on the #1 Notre Dame Fighting Irish and emerged from the road contest with yet another HUGE win for the St. John's program. SJU won the game 12-10, and is now sitting at 7-2 in 2013. This marks the best start in recent program history, and shows just how tenuous it is to call any team a clear cut #1.
Loyola, Maryland, and now Notre Dame have all held the #1 spot, and have all lost. Who will take the #1 spot this week? St. John's? UNC? Cornell? Princeton? Who knows…
One thing we do know… within a couple of weeks, the next #1 will probably go down too!