One of our writers was recently flipping through some photos from the annual Surf N Turf Lacrosse Tournament in Southie, put on by Croart Lacrosse, and what did he spy, but an LAS sticker on the side of a helmet!  So this is a new recurring feature, and just like the Photo of the Week, it will include at least one piece of LAS clothing… but in this case it's not a submission, it's just a photo we found.
It's our way of rewarding people we don't even know or recognize for rocking LAS gear.  And we might actually know you, but it can be hard to tell who's who under a helmet!  So forgive us if we know you and still include you… it's ALL Love!  So without further ado…
WHO IS THIS LACROSSE GUY?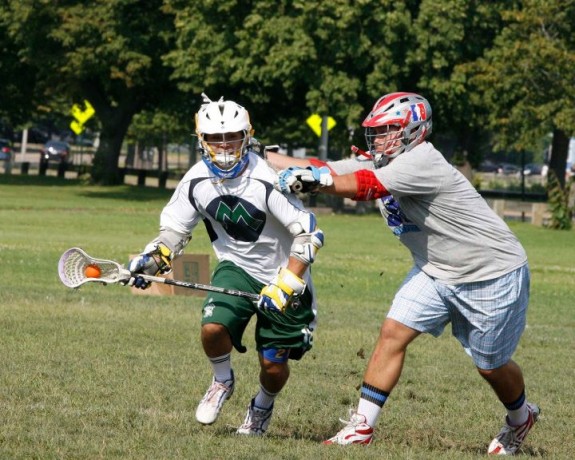 If you do know who this is, drop us a ling in the comments!  HUGE shoutout to this fine fellow for creating his own LAS helmet!  Have a great weekend, everyone!