[rwp-review id="1″]
Company: East Coast Dyes / Product: 15mm mesh / Price: $15.00 Playing lacrosse in north Idaho, the weather comes in to play a lot during both the fall and spring season. I would always blame a bad pass on the weather or my bagged out mesh. The best solution I have found to extreme weather conditions is, wax mesh. If you want the best performance out of your wax mesh, East Coast Dyes is what you are looking for.
Appearance: +10.0
You could interpret this category in a couple different ways. One, the appearance of the mesh itself including the colors, patterns, ect. Two, the appearance of the pocket or head when strung up correctly. In truth, it doesn't matter which way you interpret this category because it satisfies both in a big way! The most outrageous dye pattern in their arsenal is still so subtle that it doesn't overdo it. Also, when strung up a certain way… well I'll just let the pictures speak for themselves.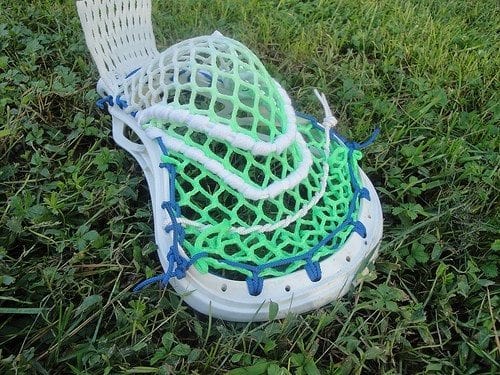 Grip: +7.5
The wax coating on mesh is meant to add hold to your string job. Especially when you are playing in wet conditions. East Coast Mesh does precisely that. A yellow piece of ECM was on my gamer for fall ball, I noticed fakes felt more secure, and the ball sat securely in the pocket more so then I ever experienced with normal hard mesh. In turn, it made me play with more confidence in my stick.
Stringing: +10.0
While stringing up my first head with ECD, I noticed how easy it was to string. When stringing normal hard mesh, breaking in the mesh is a whole separate operation. With this mesh the perfect amount of wax allows for the mesh to have the properties of a softer/broken in pocket, with a hard mesh shape and look to your pocket. Some of the wax will flake off  and it gets a little messy but it is part of the process.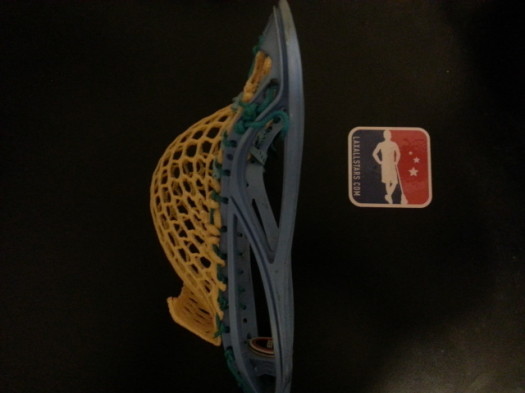 Durability: +10.0
As mentioned before, this mesh has gone through about 10 fall ball games and the practices throughout the fall. With that type of punishment, there is zero signs of wear and tear. The wax coating on East Coast Mesh makes it extremely durable. I am the type of player who always has to string something, so my pockets don't see life for extended periods of time. After a full fall ball treatment in the MCLA, the mesh is still performing as new. It is AWESOME, in my book!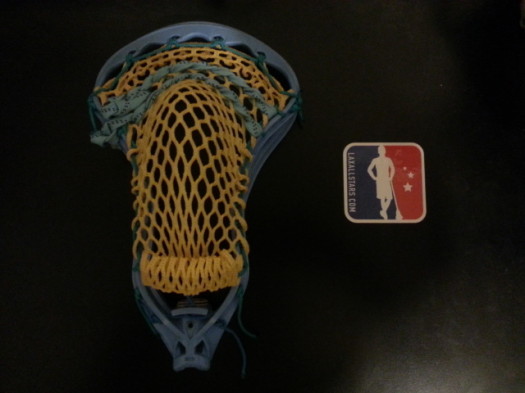 Value: +6.0
From $15.00 for a single piece of white 15mm, to $35.00 for the seasonal color specials, it can get a little pricey for one piece of mesh. In any other case, that would be a cause for concern, but because of how well this mesh performs in wet conditions, it pays for itself if you are in the appropriate climate. Keeping in mind how durable this mesh is, I'd say its worth a pretty penny.
Overall: 8.6/10
As you have probably noticed, I don't really have a bad thing to say about East Coast Dyes. Their mesh has not only survived a fall ball season in the MCLA, but also multiple early snowstorms in north Idaho! If you find yourself playing in rain or snow often, I would very highly recommend using a piece or two throughout your season if you are having problems with your stick. Along with playing in wet conditions, the mesh is consistent through all types of weather including the heat of spring break in California. Combined with the durability of the mesh, and the vast array of color options, East Coast Dyes is putting out a high performance piece of wax mesh that will serve most any player well.