MLL will holding its annual Supplemental Draft on Wednesday, December 14th at 2PM EST. Any players left unprotected from the teams' 23-man protected rosters are eligible for the 2017 MLL Supplemental Draft. Each team will have the opportunity to fill out the remainder of their 40-man rosters during the Supplemental Draft.
Player Pool registration remains open through December 7, 2016. Currently, there have already been new players registering from 33 US States and 3 countries, including 2 players from Japan.
2017 MLL Supplemental Draft order:
1. Florida Launch
2. Atlanta Blaze
3. Chesapeake Bayhawks
4. Rochester Rattlers
5. Boston Cannons
6. Charlotte Hounds
7. New York Lizards
8. Ohio Machine
9. Denver Outlaws
Picks Exchanged from previous trades for upcoming 2017 Supplemental Draft:
1st Round: None
2nd Round:
Florida from Atlanta – 3/8/16
Rochester from Chesapeake 6/28/16
3rd Round:
Atlanta From Boston – 1/22/16
4th Round:
Ohio from Chesapeake – 1/22/16
Ohio from Boston – 4/25/16
Chesapeake from Ohio – 6/24/16 (Originally Ohio's True 4th round Supplemental Draft pick)
5th Round:
Denver from Atlanta – 9/28/16
6th Round: None
7th Round:
Boston from Chesapeake – 2/5/16
*Stipulation = If Ryan Young (player moved in trade from Boston to Chesapeake) played in 5 or more games during 2016 this becomes a 3rd round pick
Young did not play the 5 required games, and was also on the list of players released by Chesapeake this offseason. He was also a former MLL all-star in 2013.
Denver from New York – 3/3/16
8th Round:
New York from Chesapeake – 4/19/16
How Teams May Look to Improve Via the Supplemental Draft…



Coming off of their second MLL Championship victory in 2016, the Outlaws will look to build on that success and continue to improve. Despite having a negative goal differential of minus 5, they still managed to make the playoffs with a record of 8-6. Their home record was quite impressive, losing only one game in Denver and going 6-1 at home overall. They will look to improve on their lackluster record away from home going just 2-5 outside of Denver in 2016.
Rookie goalie Jack Kelly had a massive impact for the Outlaws last season. After losing his first game in net, Kelly and the Outlaws ran off eight consecutive victories to bring his overall 2016 record in net to an impressive 8-1. Kelly finished the 2016 season with a goals against average (GAA) of just 12.55 per game. He allowed only 109 total goals while amassing an overall save percentage of 54.5 percent which was the second best in the MLL in 2016.
Denver went on a tear to end the 2016 season by winning their final six regular season games. The Outlaws kept the streak alive by winning consecutive playoff match ups against New York and Ohio respectively en-route to their second MLL Steinfeld Championship Trophy. It took a mammoth comeback by the Outlaws to knock off the Machine after trailing by 7 goals at halftime to win the 2016 MLL Championship. Denver native Eric Law had four goals and three assists in the game and was named MVP of the Championship game after scoring the go-ahead goal with just 13 seconds remaining.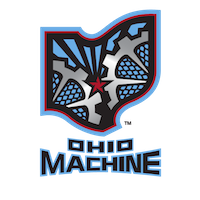 Despite a heartbreaking loss in the final moments of the 2016 MLL Championship the Ohio Machine have their eyes set on a return to the Championship in 2017. After securing the #1 seed in the 2016 playoffs, the Machine look to build on that success and fill out the roster through the Supplemental Draft. They had the second best goal differential in the league last year (plus 26) with 209 goals scored and 183 goals allowed. With a fulcrum in net like Scotty Rodgers and reigning league MVP Tom Schreiber, the Machine will look to build out the rest of the team and reign supreme in 2017.

The Hounds finished off the season in good form with a record of 8-6 and a +3 positive goal differential. One area of focus in the offseason could be to bolster their attack, especially their ability to score from 2-point range. They scored only just 4 2-point field goals last year and may look to add depth in midfield to improve their long-range offensive numbers for next season.
As previously mentioned in Atlanta's portion of this off-season roundup, the Hounds were involved in a significant trade that brought back some very interesting pieces. The Hounds sent Dylan Donahue and their 2017 first round Collegiate Draft selection (6th overall) to Atlanta in exchange for players Deemer Class and Wells Stanwick along with Atlanta's 2017 first round Collegiate draft selection (3rd overall).

The Lizards come into the 2017 season with some tangible momentum from the previous season's success. Despite a tough loss to the eventual MLL Champion Outlaws in the semifinal game of last year's MLL Playoffs, New York has a lot to look forward to in 2017. With an attack spearheaded by 2016 Offensive Player of the Year Rob Pannell, the Lizards led the MLL with 218 goals scored last year despite giving up a league worst 226 goals. Pannell broke the record for most points in a single season in 2016 with 74 points while his teammate Paul Rabil finished just behind him with 72 total points. The Lizards will likely look to add to their depth on defense as their up-tempo style lends itself to lots of goals being scored and allowed.
It is also important to note that if the Lizards are looking to add some young and exciting talent this off-season, they will have to do so through the Supplemental Draft. This is because they do not own a 2017 collegiate draft pick until the 5th round because of previous trades and transactions.

No team felt the sting of last season's seven team playoff logjam more-so than Rochester. The Rattlers missed the playoffs because of tie-breaker rules despite having the league's best goal differential (plus 38). They will look to build on a stellar defensive season after allowing a league low 167 goals last season. With the 4th pick in the upcoming Supplemental Draft, the Rattlers will have the opportunity to add to their attack from a pool of enticing players that could lead them to a post-season berth this year.
It is also very important to note the uncertainty that lingers over the Rochester franchise at this point in time. Questions have arisen surrounding the team's long term commitment to its current home in Rochester, New York. With rumors swirling that the team could relocate, eight current Rattlers players have taken advantage of the newly minted Player Movement policy. These players are eligible to relocate to new franchises should one of the other eight teams be interested in their services. Each player who filed for the Player Movement policy has a specific draft pick attached to them if another teams attempts to sign them. The new team would have to give a compensatory draft pick that matches the departing player's perceived value. Of the eight Rochester players who filed for the Player Movement policy, a whopping four of them were tagged with a First Round pick as the mandated compensation if signed by a new team. This fact alone highlights the angst that is present among the Rattlers players, front office, and fans.
The eight players from Rochester who filed for player movement as well as their compensatory pick-round equivalent are listed below:
1. Ned Crotty – 1st round Collegiate Draft Pick (2017)
2. John Galloway – 1st Round Collegiate Draft Pick (2017)
3. Mike Manley – 1st Round Collegiate Draft Pick (2017)
4. Joel White – 1st Round Collegiate Draft Pick (2017)
5. Jeremy Boltus – 3rd Round Collegiate Draft Pick (2017)
6. Will Koshansky – 3rd Round Collegiate Draft Pick (2017)
7. Jordan Macintosh – 3rd Round Collegiate Draft Pick (2017)
8. Donnie Moss – 5th Round Collegiate Draft Pick (2017)

The Cannons finished the regular season with a winning record of 8-6 but still had a negative Goal differential of minus 4. They scored the second fewest number of goals with 179 but allowed the second fewest number of goals against with 183. Their defense was stout and only allowed a league best 3 two-point field goals against last season. The Cannons will look to build off of that defensive momentum while targeting some additional offensive fire power to bolster their attack led by Will Manny. Brent Adams' return to Boston still remains a question mark, as his recent desire to test the Player Movement waters has yet to deliver any suitors.

The Bayhawks finished the 2016 season with a winning record of 8-6 but are still looking to improve. With developing young star Myles Jones leading the charge in midfield the team has a potential transcendent talent. However, the team had a neutral goal differential by both scoring and allowing 190 goals last year. With a losing record away from home last year (3-4) the team may look to add to their depth in midfield or defense to be stronger when goals are tougher to come by on the road.
The Blaze finished with the second-worst record in the MLL last year. They scored the third fewest goals of any team in league with 189 and allowed the second most goals against with 208. They could look to add to their defensive back line in the Supplemental Draft and sure up what was an overall sub-par defensive unit.
Atlanta was recently involved in a three player trade with Charlotte that included the exchange of a two 2017 collegiate first round draft selections. Atlanta sent players Demeer Class and Wells Stanwick along with 2017 first round Collegiate Draft Selection (3rd Overall) to Charlotte. In exchange the Blaze received 2016 second overall Collegiate Draft pick Dylan Donahue along with 2017 first round Collegiate Draft selection (6th overall) from Charlotte.
It is also important to note that after trading the #1 overall pick in the 2016 Collegiate Draft, Myles Jones, the Blaze lost two key players due to injury; Matt Mackrides and Kevin Rice. Rice was in the midst of a remarkable 2016 campaign before a devastating knee injury derailed his pace to shatter the all-time goals and points records for a single season in MLL history. Getting those two players back and healthy will be an upgrade to the squad in itself.

The Launch ended a disappointing regular season finishing last in the MLL standing with a final record of 3-11 in league play. They scored the least amount of goals of any team in MLL last year with just 168 and conceded 199 goals. Overall their goal differential was -31, a mark they will certainly look to improve on next year.
With the first pick in the 2017 Supplemental Draft, the Launch have the opportunity to evaluate some great talent in the player pool and look to restock on both offense and defense. One name to look out for is Ryan Flanagan, a 4 time MLL All-Star defender who missed the majority of last season for Charlotte due to a season ending knee injury. It was a surprise to see Flanagan's name on the list of players released by Charlotte despite the knee injury and he looks to bounce back and regain his All-star form with a new squad for 2017.
Started footwork today! Getting ready for the @MLL_Lacrosse supplemental draft. #Go__________

— Ryan Flanagan (@RyanFlanagan24) October 12, 2016