International lacrosse players from all over the world are busy preparing for the 2018 FIL Championships taking place in Netanya, Israel, this July. Here are eighteen things you need to know about the big event. Some of these facts and figures might surprise you!
18 Things To Know: 2018 World Lacrosse Championships
1The 2014 World Championships in Denver saw 38 teams play 142 games, and the 2018 edition is going to be even bigger. With 48 teams playing 175 games, the 2018 World Lacrosse Championship is going to be the largest Federation of International Lacrosse event to date.
2Coincidentally, the 2018 World Championships will also go down in history as the largest FIL event ever. The FIL has voted to reduce the number of teams in the future to a maximum of 30. Regional qualifiers will come into play in 2021 for the women, and 2022 for the men, so 48 teams will be the biggest event ever unless someday, somehow, rules are changed again.
3The first ever World Lacrosse Championships were held in Toronto in 1967 to mark the centennial celebration of lacrosse in Canada. In 1974, Australia did the same thing in Melbourne, and the same four teams (Canada, US, Australia, England) came to play. Since then, ONLY those four countries have ever hosted the men's World Lacrosse Championships. Until now. Israel is the fifth country to host this FIL men's field lacrosse event.
4The Israel National Team finished 7th in 2014, just outside the Blue Division (top 6) seeding for 2018. So, unlike Canada, USA, Australia, and England, Israel is the FIRST non-Blue Division team to host the men's World Lacrosse Championships. .
5You think we're done with "firsts"? Not even close! After finishing 3rd in 2014, the Iroquois Nationals enter the 2018 World Championships "defending" a field lacrosse medal for the first time ever.
6Australia didn't win a medal in 1978. In 1982, they came back with a vengeance, winning Silver in Baltimore. Australia left Denver empty-handed again in 2014, so history tells Australia could be a top 3 team in 2018!
7This year there will be more "island nation" teams participating than ever before. An "island nation" is a country that shares no borders with any other countries – it could be an island or a group of islands. Jamaica, Australia (an island nation continent, no less!), Japan, Hong Kong, Philippines, Taiwan, Bermuda, Puerto Rico, and New Zealand are all competing in 2018. That's 9 countries, up from a total of 5 in 2014. This is notable, because these teams cannot drive to play another team. They must fly, or take a boat… so the World Championships are truly a great opportunity for these countries' national programs.
8At 7:30pm on Wednesday, July 11th, Hong Kong and Luxembourg  play the opening game. I think it's great to see two newer, smaller programs playing in this game. If you want the game to grow, you need to showcase every level. This should be fun! Expect a huge crowd of spectators and athletes at that one. It might just be the highest attended game of the lower pool groups, seeing as it's the only game of the day! If you're there, why wouldn't you go and check it out? The next day, the rest of the teams get into the action and the Opening Ceremonies will be held.
9Lets talk about first time nations! Greece, Jamaica, Haiti, Croatia, Peru, the Philippines, Hungary, Taiwan, Luxembourg, Puerto Rico, and Bulgaria are all first time men's FIL participants. Each of them has a different development path, and starts with different resources and strengths, but it will be incredibly interesting to see how each of these teams fares. Denmark is also back after a break in 2014, and that's really exciting too!
10The 2018 FIL Championships Schedule has been released, and tickets are also on sale!
11 Registration is open for the 2018 World Lacrosse Festival Tournament, and there are playing opportunities for teams in nearly every age group. The whole family can come to the event, watch games, and even play in games, too. Individual player registration is open until June 15.
12There have been plenty of questions about whether or not the games will be broadcast on TV, or online, and while we can't tell you the exact details yet… we CAN tell you that at least SOME of the 2018 FIL Championships will be available to watch LIVE! More info to come, but for those who can't make the trip, please rest assured you'll be able to watch at least a portion of the games.
13By now many of the national team rosters are public, and one thing is clear: teams competing in the 2018 FIL Championships have a really interesting mix of homegrown and heritage-based talent. Different teams take very different approaches here, and it's another really interesting facet to keep track of as the games progress and competition heats up.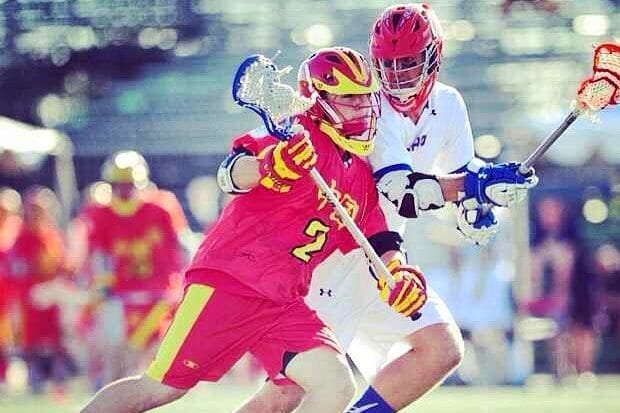 14 Netanya is a beach town, and it can be pretty hot there in July! Early morning games will be fast and energized, while night time games should be the same. In the middle of the day, however, conditioning is going to play a huge part in any team's success. Teams will need to be deal with the heat during the game, hydrate, and also recover for the next day's games. Expect this to impact some outcomes, just like it did in Denver in 2014. Hot days can make or break a team, and it really all depends on that squad's conditioning. It's a LONG event, so keep an eye on the weather not only to determine when you want to hit the beach, but also to determine which teams may fare well at the event!
15 In 2014, there were Pool Groups of 4 teams, but for 2018, each lower pool only has three teams in it. Now a team that finishes 2nd in its Pool can only finish as high as 13th overall, and a 3rd place squad can only finish as high as 25th. The pool games become VERY important, and the first 2-3 days of the event will be the incredibly exciting result.
16 While this is Israel's first time hosting the event, this is not the first rodeo for the event organizers. Sure, it's a HUGE tourney, but Scott Neiss of Israel Lacrosse has run a ton of events before. He was an integral part of the 2015 WILC, setting up and running the LASNAI box tourney, as well as a ton of other events. He has pro lacrosse experience as well, and the man simply knows how to put on a world class event. Scott Neiss and his team are sure to take this event to the max!
17The stars will come out! At the 2018 FIL Championships, we're going to see a TON of NLL and MLL talent, and these players won't be playing for just the US, Canada, and Iroquois. When you look down the rosters you will see MLL and NLL players playing for countries like Australia, Japan, Israel, Scotland, Puerto Rico, and many more. Some squads are going with more homegrown talent, but there will still be plenty of guys who played pro, DI, DII, DIII or MCLA on a number of rosters. It's fun to watch truly "homegrown" teams compete against teams with more heritage players, and it always creates an exhilarating atmosphere of competition.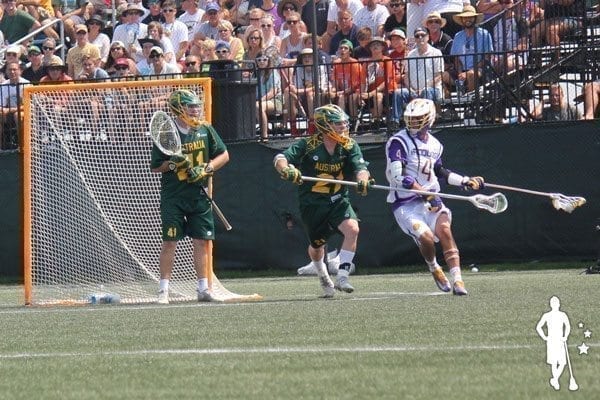 18It's not too late to get involved! If you want to be actively involved and help out with the 2018 FIL Championships, you should check out the internship program. You can help teams, the event itself, and there are some other options as well. Check it out, get involved, and help make this event the best World Championships yet!
See you at the 2018 FIL Championships!