For a conference that made up 80% of the initial USILA top 5, I'm still somehow pretty sure we weren't giving enough credit to how terrifying the ACC was going to be this year. After a few more games in Week 0 (I guess the Denver-Utah week was Week -1?), the picture is beginning to solidify a little more on the ACC front, and it's even more than we anticipated.
First, we start with Duke, who has played aggressively average through its first two games: comeback wins over Denver and Robert Morris. Still, we're talking about Duke. In any regular season, the Blue Devils are at least 1-1 in the first week of February, if not full-blown 0-2. The fact that Duke is already capable of coming back on good teams is scary enough.
It's also the least-frightening looking team to have played a game thus far in the ACC. Virginia, down both Matt Moore and Dox Aitken to start the season, racked up 20 goals on Towson, with Payton Cormier combining with newcomers Charlie Bertrand (transfer) and Connor Shellenberger (redshirt) for 20 points among them. North Carolina, meanwhile, took advantage of a tired-looking Denver team to drop an even more astonishing 24 goals, roaring out to a 14-3 halftime lead. That offense clearly hasn't lost a step from its 2020 pace, and Chris Gray (6g, 1a) is once again in the thick of the Tewaaraton race.
We'll see Syracuse and Notre Dame soon, but with both teams ranked in the top eight of the first poll, hopes that one of them is suddenly bad seem like a stretch. This conference is going to be a full-blown Thunderdome in 2021. The last-place ACC team could legit go 0-4 in conference play and deserve an at-large bid. I'm here for it. Bring on the chaos.
Last Week in Lacrosse
-Speaking of polls, Quint Kessenich dropped his first poll of the season today. The ACC now makes up the top three, though in an order that might surprise you.
–US Lacrosse also dropped its second poll. No change in the top six, surprisingly, but some changes as Ivy League teams shuffle.
-Finally, Utah is getting a conference. The Utes will join Air Force, Bellarmine, Cleveland State, Detroit Mercy, and Robert Morris in the ASUN starting in 2022.
-The washed up lax community has earned another Super Bowl ring. Zach Triner, formerly of Siena and now of the Tampa Bay Buccaneers, was on the winning side of the big game last night.
-Ty Xanders of Inside Lacrosse dropped his yearly power 100, ranking the best incoming freshmen of the year. To no one's surprise, Duke's Brennan O'Neill tops the list.
-The Big Ten dropped the first half of its 2021 schedule, with teams in the conference set to exclusively play league games.
-UMass has gone on pause for two weeks due to COVID, a potential hurdle for the Minutemen to return to action soon for lacrosse.
-As part of Black History Month, US Lacrosse takes a look back at the most influential Black lacrosse players in history, including the great Jim Brown.
Get Caught Up with LAS Content!
Miss out on what we did last week? Here's a recap of some of our top content from the last seven days:
Fardin Twins – Dream Come True for France
For the Fardin twins, playing in the 2018 World Lacrosse Championship was a dream come true. And they did it together, no matter what.
Division III Men's Lacrosse Programs that Deserve More Love
Denison, Colorado College, and Middlebury College are three Division III men's lax programs that deserve more love, so we paid them some respect.
Division II Men's Lacrosse Teams that Need More Attention
We couldn't leave DII out of the mix. We've highlighted four Division II men's teams that need more attention, plus some sleepers you'll want to watch for in 2021.
NLL 2021-22 Season Is Now the Focus
The NLL announced it has cancelled plans for a season to begin this spring and is now focusing on the 2021-22 campaign, set to start in the fall.
Isaiah Kicknosway Is the Man Behind the Anishinaabe Baagaadowewin
Anishinaabe Baagaadowewin will make its debut at the World Junior Lacrosse Championship, the first time two Indigenous nations will compete in an international lacrosse tournament. Isaiah Kicknosway, a former player for the Iroquois Nationals, is the man behind the program and has been working for many months to make it happen.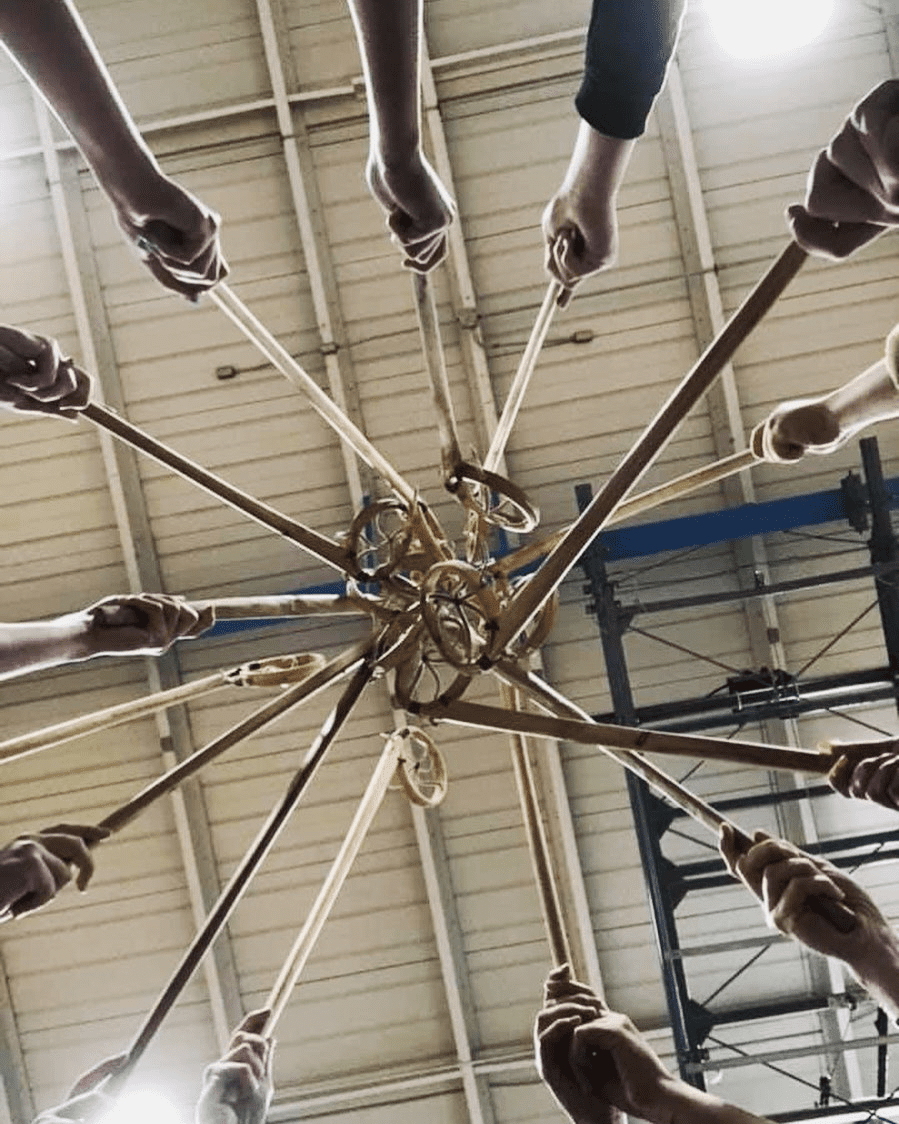 Pete Campbell – College Round Up and NAIA
Cumberlands men's lacrosse head coach Pete Campbell joined the Going Offsides podcast to talk NAIA lax, current events, some college lacrosse game picks and more. Check it out!
Denver Experiences Tobacco Road – DI Rundown Week 0
It took long enough, but college lacrosse is in full swing. This is your rundown of Week 0 in DI men's lacrosse, complete with upcoming schedules, a look back at what we learned this week, conference comparisons and more.