[jnews_element_splitnav compatible_column_notice="" menu="32451,44851″]
Targeted display advertising across desktop, tablet and mobile devices.
Display Advertising Specs
Many Formats Accepted
Images – A basic image banner of type GIF, JPEG or PNG
HTML5 Rich Media  – IAB compatible HTML5 ZIP archive which includes HTML, scripts and media files. Supports Adobe Edge, Google Web Designer and others
Custom HTML / 3rd Party Tags – A custom HTML or script-based advertisement, or 3rd party ad tags from advertisers or ad networks
Flash Banner – An Adobe Flash rich media advertisement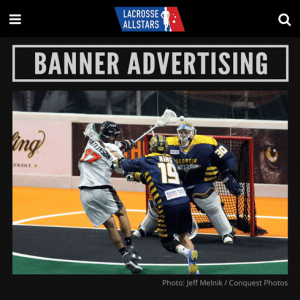 Flexible Creative
We accept display banners in a variety of dimensions, including the sizes exemplified below. Feel free to let us know your specific needs, and we'll be happy to customize delivery of the campaign to the requirements of your creative.
Example I: 728×90 Leaderboard
Displayed above the fold on articles & pages; Defaults to 320×50 on mobile
Example II: 300×250 Medium Rectangle
Displayed in sidebar of articles; Can be inserted above the fold
Example III: 120×60 Logo Placement
Displayed both above and below the fold on select article pages according to contextual keyword(s) or content category
Optimal Targeting
Showcase your brand in front of the entire worldwide community or target a segment of our audience. We offer the following targeting capabilities:
Location by Country, State/Province, City or Zipcode
Referral by URL, Website, Social Network or Offline
Affinity by User Type, Status, or Activity
Integrated Marketing Opportunity
Many organizations request to combine our display advertising solutions with content marketing and grassroots event sponsorship initiatives. We are happy to provide this capability as well as set measurable goals for overall reach, total clicks, or RoAS (Return on ad Spend).
[jnews_element_header compatible_column_notice="" header_type="heading_5″ first_title="Contact us to get started!"]
[jnews_element_header compatible_column_notice="" header_icon="fa fa-bullseye" header_type="heading_6″ first_title="LAS for Business"]
[jnews_post_share compatible_column_notice="" share_style="top_share" show_share="" show_view=""]