Our Alphabetical 2013 NCAA D1 Previews are going down in the best kind of way, and we've covered five teams (Air Force, Albany, Army, Bellarmine, and Binghamton) so far. Let's make it six! We move another spot down the list to Brown, out of the Ivy League, located in Providence, RI.
2012 saw Brown go 7-8, but the Bears really picked up steam towards the end of the season. They won four of their last six games (all were relatively close margins except Providence) and they battled the cream of the Ivy (Yale and Princeton) tightly in losses. The Bears' worst loss of the season came by a 20-6 score at the hands of Hartford early in the year.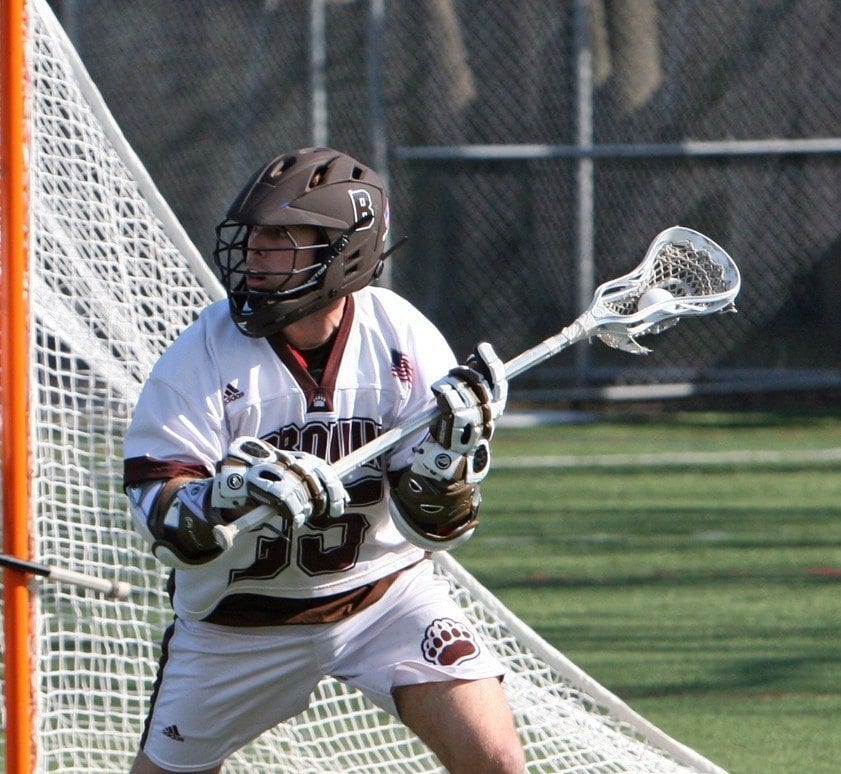 I still love the matte brown look.
2013 sees Brown take on the Ivy League again, but the Bears will also play UMass, Hartford, High Point, UNC, Providence, and Bryant. I love that Bryant, Providence and Brown all play each other. Close games geographically as they are all in Rhode Island. They should create a cup to award to the winner of the three-way RI contest. Maybe they have and I just don't know about it.
Update: they do! It's called the Ocean State Cup, and Bryant won it last year. Now we know! Thanks to MB for the tip!
The Bears' schedule is tough in-league, and has very few places to rest out of conference. The Hartford game should be especially intense this year after last year's drubbing on the scoreboard.
With the well-balanced Parker Brown and Rob Schlesinger graduated, Brown will need to find a new guy to get the ball to players like Sam Hurster and Nick Piroli. George Sherman could fill the void there, but others will need to step up and produce as well. Will Round is back in goal and should continue to lead a solid Bears defense, which returns very much intact, and should be a bright spot. Of course there could be competition in net, as Jack Kelly out of West Islip has reportedly looked good. Interesting to see how that shakes out.
The story for Brown in 2013 however, is one of offense, and their move to Reebok. Wait… That can't be right. Evidently it is. Reebok everything except helmets and apparel. If they get all Brown 10K gloves, those will be the best gloves of the year. Plus I'd be really excited to see Reebok enter the D1 market… But I digress.
Ok, back to the important on-field stuff. The D did a great job of limiting other teams to 10 goals or less on many occasions in 2012. If the O can step up their production, Brown could become a real dark horse team in the Ivy League in 2013.
And yes, you should definitely be looking forward to another great season of Brown State Blogging from Alex Jones!
Click HERE to see Alphabetical 2013 NCAA D1 Preview posts for Air Force, Albany, Army, Bellarmine, and Binghamton.