A lot of big name NCAA D1 lacrosse schools have picked up early losses, some of which were very surprising, and this creates a somewhat strange predicament, where smaller, lesser known squads are undefeated, and trying to break through to the next level.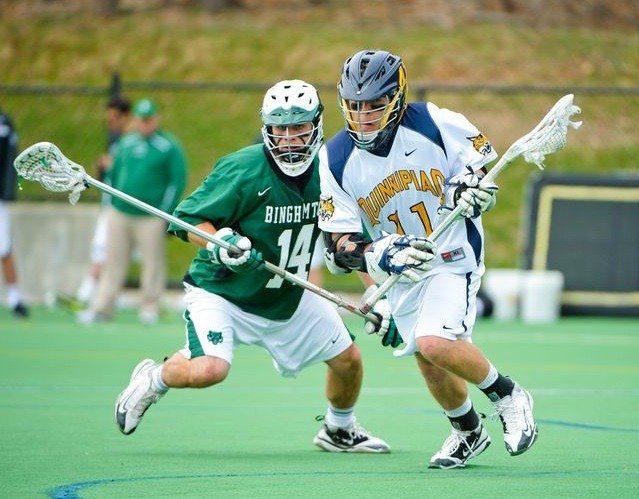 Two of those typically lower regarded squads, Quinnipiac (3-0) and Providence (4-0), both sit with undefeated records, and their game on March 12th has quickly become a big one!
Quinnipiac enters the game with wins over Brown (9-7), Detroit (12-10), and Vermont (12-6). In 2012, the Bobcats lost to both Brown and Detroit, and did not play UVM. Providence also had a rough 2012, and was 1-3 at this point last year. They currently have wins over Wagner (17-6), Vermont (13-5), Manhattan (12-9), and Sacred Heart (12-10).
Quinnipiac is probably considered the favorite here, as they were ranked 20th last week in the USILA poll (although they have fallen out of the poll this week, landing at #23). I'm actually surprised Providence hasn't been getting at least a couple votes in the poll as well.
If Quinnipiac can win this game, and then beat Hartford on the 16th, they have a very good chance of making their way back into the Top 20. If Providence pulls out the W, and then takes down Georgetown (also on the 16th), then the Friars should be a shoe in at 6-0, with a couple of good wins. Either way, both of these teams seem to be looking up in a major way.
Providence has a new coach in Chris Gabrielli, and the staff is really trying to give that program a complete makeover. It's all about changing the past culture of transfers, quitting, individual play, and slow down ball, and replacing it with up-tempo, team-oriented lacrosse, where kids want to be Friars. It's clearly working at some level already. Having some experienced older coaches help you out a little bit never hurts.
While Quinnipiac didn't get a new coach, their old coach, Eric Fekete, is definitely taking a new approach to his lacrosse program. The focus this fall was on being tough, being athletic, and doing things right. It was a fundamental fall. The Bobcats got back to basics, worked hard, worked together, and are now seeing success on the field.
It looks like Coach Fekete is finally turning around a program that few thought had Top 20 potential. Great to see!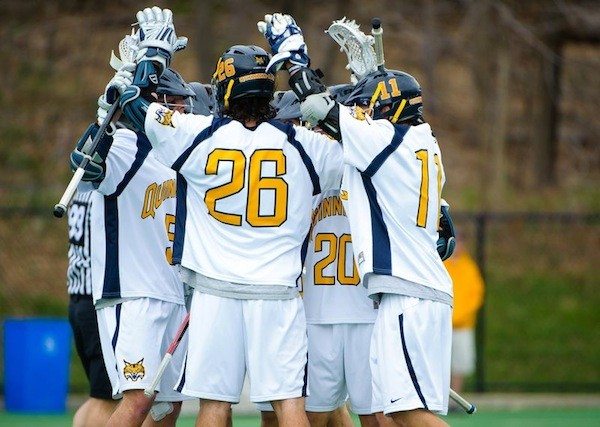 Photo Credit: John Hasset via Quinnipiac Athletics
Quinnipiac holds a 7-4 all-time series lead, and has won four of the last five meetings between the two teams. In 2011, the last time Quinnipiac and Providence met, the Bobcats won 9-3, but you can throw that score right out the window, as both of these teams are very much new look.
Sean Wright and Andrew Barton are two guys to watch for Providence, as both are talented scorers who can also set up their teammates. Jack Connelly is saving almost 63% of the on cage shots he faces. Providence is a shoot first, ask questions later kind of team, while Quinnipiac plays a more conservative style.
If the game comes down to who can score more, Providence may hold a slight edge. If Quinnipiac is able to control the pace, it's their game to lose. Whatever ends up happening, it should be a great game. Face-off is scheduled for 3pm ET, and you can follow the action via Live Stats.
So let's hear it…
WHO WINS: Quinnipiac Vs Providence?