Belgium Lacrosse has released their 35-man Training Roster for the 2018 Worlds! The Belgium Beasts have their work cut out for them as they narrow down the 35-man practice roster to the 23 players that will represent the country in Israel for the 2018 FIL World Lacrosse Championships in Netanya, Israel. The tough competition has placed coaches Vince Vanschoenbeek, Mark Roes, and Maxim Rossel in a bind to pick the final roster by late March.
(For a big list of all the other national team rosters, click HERE.)
There is a mix of younger, athletic players and older, more experienced, players, and this places Belgium in a great situation for future growth and current succes. And with the advent of their national development team, the future of lacrosse in Belgium looks bright. This is especially true when you look at the fact that over 90% of the 35-man roster plays in Belgium.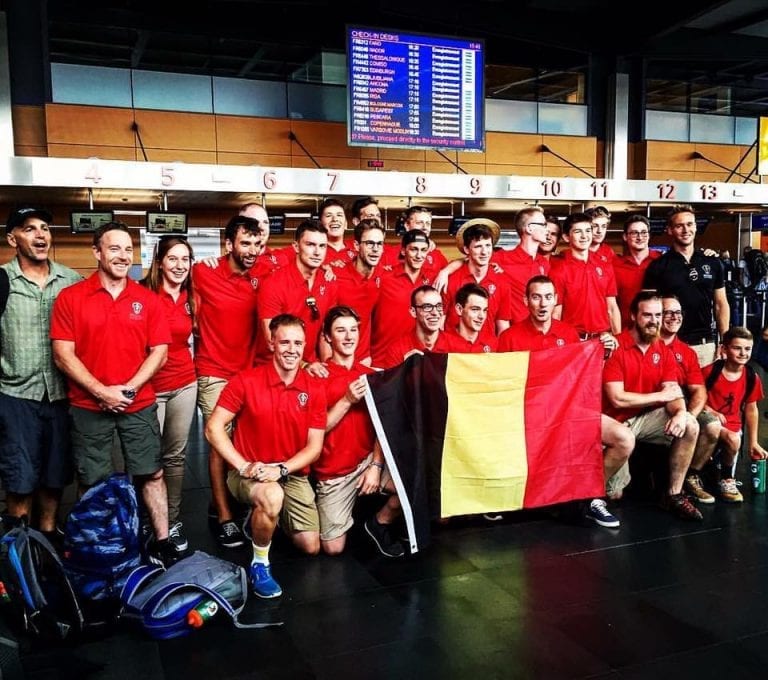 Belgium takes great pride in having a true Belgian National Team. The three players not currently playing in Belgium have strong ties to the team – playing in previous international tournaments, hosting clinics in Belgium, kicking off the start of a national box lacrosse program, and making visits as much as possible.
Here are the 35 players currently vying for a spot on the 23-man roster to represent Belgium at the 2018 World Lacrosse Championships:
2018 Belgium Lacrosse Training Roster
Defense
Pieter Jan Bart (D)
Marty Feron (D)
Lionel Janssens (D)
Jonathan Lefebure (D)
Arthur Milan (D)
Laurent Van Durne (D)
Steven Van Huynegem (D)
Seppe Vande Walle (D)
Mathieu Verpaele (D)
Goalies
David Michiels (G)
Stanley Feron (G)
Giles Kerremans (G)
Midfield
Thibault Decoene (M)
Emile Drijvers (M)
Louis Drijvers (M)
Jesse Heynick (M)
Jeremie Jochmans (M)
Floriant Lamarque (M)
Gaspars Lens (M)
Thomas Leyh (M)
Daan Merten (M)
Brendan Murphy (M)
Guillaume Noack (M)
Rodrigue Spillebeen (M)
Thibault Stepman (M)
Loic Van Durme (M)
Lucas Votot (M)
Attack
Kyle Baker (A)
Julian Cook (A)
Tim De Ceuster (A)
Nicolas Decoster (A)
Romain Deharre (A)
Diego Spillebeen (A)
Tibor Van den Wildenbergh (A)
Louis Clairembourg (A)
Coaching Staff
Vince Vanschoenbeek (Head Coach)
Mark Roes (Offensive coach)
Maxim Rossel (Defensive Coach)
Sara De Ridder (Physio)