Have you ever seen a really in-depth video on how to play box lacrosse goalie?
We've never seen anything that really covered a lot of the basics and also supplied some killer skills and drills that box lacrosse goalies could practice, so we teamed up with Marty O'Neill of Maximum Lacrosse to create this valuable resource, and we know you're going to love it!
Whether you play box lacrosse goalie, or coach a box lacrosse team, this video WILL HELP YOU. The drills alone are a treasure trove of skill building, but that actual box lacrosse goalie info goes way beyond that. This is awesome stuff!
If you don't know who Marty O'Neill is, here is quick bio:
Marty played pro as a box lacrosse goalie himself, has coached at the pro level, has been an NLL GM, and has pretty much done it all on and off the floor. He has worked with a number of the top box goalies to improve their skills in the net, and he runs Maximum Lacrosse, which makes some truly stellar box equipment, including a FULL range of goalie gear.
To be blunt, Marty knows his stuff better than most. He's also open to new ideas, and loves the game of lacrosse. The man is a beauty!
The European Lacrosse Federation sponsored this clinic (it was held in Prague at the E-Box Tournament), and while the turnout was great for the actual clinic, everyone involved thought this video would be helpful to those who couldn't make it, and anyone else interested in playing box lacrosse goalie at a higher level!
So here it is, Box Goalie 101 with Marty O'Neill:
Thanks to the European Lacrosse Federation for putting on this clinic, and to Marty O'Neill for doing such an amazing job!
If you're looking for box lacrosse goalie equipment, make sure you check out Maximum Lacrosse! They have great leg pads, shorts, chest pads, gloves, and anything else you'd need. They also offer up equipment for runners and their bicep pads, shoulder pads, and rib/kidney pads are absolutely top of the line!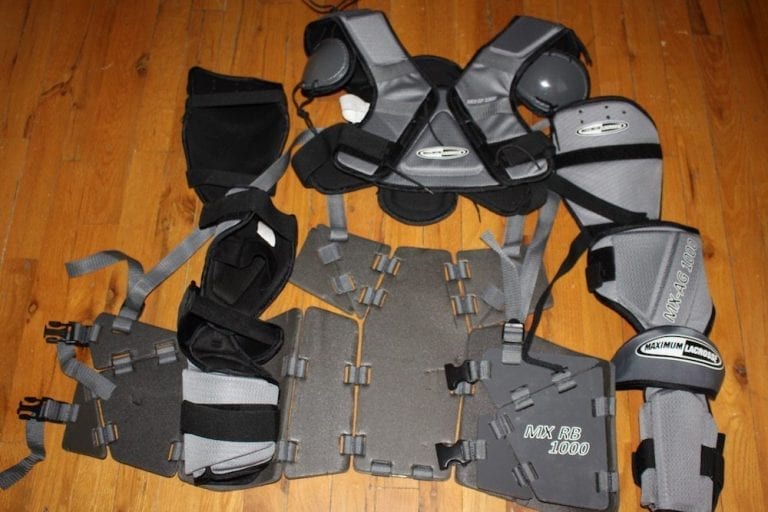 Play more box lacrosse. You will thank us later.