I can not believe it's already the last week of the regular lacrosse season in Louisiana. It seems like just yesterday we were playing our first two games of the season.
Anyway, before I talk about what lies ahead, I'll tell you about our game against Mandeville that went down on Friday.
Mandeville has had a turbulent season, and I truly feel for the guys. Their head coach and program founder, Gregg Spyridon, lost his battle with cancer a few weeks ago. We've been honoring him by wearing "GLS" stickers on the back of our helmets, and the Mandeville club has been honoring him by playing their hearts out. Going in, we knew that this game probably wouldn't come easily.
We're ready for the challenge. Hard work has been going down in practice – harder than we've ever worked. I think that bitter taste from the Battle by the Beach still lingers in our mouth. Whatever the case may be, we fought hard.
We led the entire game, but it was still pretty close up till the 4th quarter.
Then junior attackman Dalton Bailey hit this absurdly absurd shot.
[fvplayer src="https://youtube.com/watch?v=uzF2tze0WJI?fs=1″ splash="https://i.ytimg.com/vi/uzF2tze0WJI/hqdefault.jpg" caption="Dalton Bailey's Low to High Rip"]
Good God. A 2nd year player hitting low to high, top corner, 15-20 yards out at that angle. My reaction on the sideline wasn't caught on camera, but it was kind of like…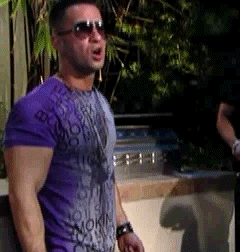 The real shocking part? In the next 3 minutes of gameplay, Dalton scored 2 more goals. It was all down hill cruising from there.
Final: Win, 13-5
Impressions: "Practice doesn't make perfect. Perfect practice makes perfect." Thanks, Vince. It took 2 months for the guys to figure it out, but when you take practice seriously, you can compete with anyone.
________________________________________________________________________________
Last Call
Holy God, is it really the last week of the regular season already?
This Friday, we take on the state's toughest team – Jesuit. Follow that up on Sunday with Ocean Springs. Both of the games are played at home.
What do we want? Why, we want to win both games of course! And in order for us to make the playoffs, we'll have to beat both teams. If we lose to Jesuit, but beat Ocean Springs, Catholic goes to the playoffs. If we beat Jesuit, but lose to Ocean Springs, Ocean Springs goes to the playoffs.
I don't want either of those teams in the dance.
_______________________________________________________________________________
More Talent
I keep telling you about the talent levels in our area, most notably attributed to raw athleticism in Louisiana. If you're a scout, I hope you are paying attention.
Our first year goalie, Ryan Huguenel, signed with Huntingdon College last week. Yes, he is that big.
Speaking of talent, did you know about Austin Mathias? I found out about this group, CK Video, that does baller video work. Here's some Junior year highlight footage they did for Austin.
Austin Mathias 2010 Lacrosse Highlights from CK Video / Paige Hudson on Vimeo.
_______________________________________________________________________________
Video Evidence
This is what you've really been wanting to see all along right? It's great to hear my commentary and all, but we're humans, and we want to SEE the action.
Excellent work by Tyler Harp. Love the background track.
[fvplayer src="https://youtube.com/watch?v=6JeJcmZfi6E?fs=1″ splash="https://i.ytimg.com/vi/6JeJcmZfi6E/hqdefault.jpg" caption="Dutchtown Lacrosse Highlights vs Rummel/Mandeville"]