From the "Mission Log" journal entries published at USLaxMagazine.com to its video series CHASING RINGS, US Lacrosse did an exceptional job documenting the experiences of the U.S. Women's National Team.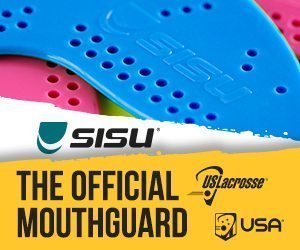 If you haven't kept informed of the United States Women's National Team yet, it's time to catch up now. Get proud! After just winning not one, but TWO world titles, nobody can deny that these ladies truly are the best of the best!
Watch Chasing Rings now:
Select quotes from the US Women's National Team "Mission Log":
How does each title compare to one another?
They don't. Every one is different, and it never gets old. This is the most talented team I've ever been a part of, but what's more special is how selfless they are, how much we care and how we want to be there for each other.
– Co-captain Sarah Bullard (Duke '11) to USLaxMagazine
How did the experience make you feel?
This month in particular leading up to the World Cup has inched. I have felt nerves, excitement, and anxiousness — the whole roller coaster of feelings. I think this is because when I actually think about everything I have put into this, everything my teammates have sacrificed, everything past players have done, it truly is just that — an overwhelming sense of pride, passion, and emotion.
– Alex Aust to USLaxMagazine
When were your most memorable times with the team?
The best part about group activities is the time spent with everyone off the field. The relationships we create in our free time, not playing lacrosse is such an important part growing as a team. This is a very special group, and I am humbled and honored to be on this journey with these amazing women.
– Megan Douty to USLaxMagazine
Why do you play?
We play for the young people in the stands, who look at us as role models, who want to one day be in our shoes. We play for our families, our friends and all the people who have come before us. Most importantly, we play for our country.
– Michelle Tumolo to USLaxMagazine