The NCAA College Lacrosse Brackets have come out and Selection Sunday is over and settled.  I'll break down the selections, seeds and first round match ups that stand out!  Who got in?  Who was left out?  Who is lucky to still be alive?
I'll start with NCAA D1, move through D2 and finish up with D3.  MCLA playoff information and opinion will be up in the coming days…
The #1 seed was Loyola, and I can't say I'm shocked to see them in this spot.  A good strength of schedule, one close loss and a lot of believers.  They will roll Canisius, and face the winner of Denver at #8 UNC.  I can see either of these teams winning, and both are capable of making a run.  Other than the Loyola win over Canisius, it's all up in the air here.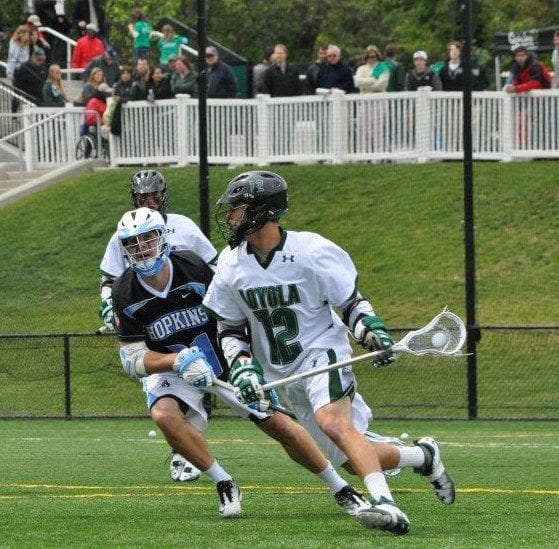 Notre Dame gets the #4 seed, and they are "rewarded" with a game against Ivy League champ, Yale.  Yale is playing great lacrosse right now, and if anyone can pick apart ND's defense, it's going to be Yale and Matt Gibson.  Gibson is a dissecting force from the attack spot and will be the key to Yale's playoff success.  The winner of Yale-ND has to play the winner of #5 Virginia – Princeton, and that will be an epic game.  Notre Dame needs to be on upset alert and Virginia – Princeton is a toss up game.  Making my winners picks are going to be tough later this week!
Syracuse heads to #3 Duke, and this could be a great game, but I like Duke here, even with Cuse's recent run to their last Big East Championship in lacrosse.  Duke is just really athletic and punishing, and can score in bunches.  The winner of that game draws the winner of Colgate and #6 UMass (#6!  Unreal…), and both of these squads could be dangerous.  UMass should be favored, even though they are less battle tested, and their #6 seed will be a topic of conversation all week.  More on that later!
#7 Lehigh hosts Maryland and out of all the first round games, this one might have the second biggest favorite (behind Loyola topping Canisius of course) in Lehigh.  Maryland is very good, but Lehigh thrives on team lacrosse, and that's what the NCAAs are all about.  The winner of that game will probably play #2 Johns Hopkins, who face Stony Brook in the first round.  Stony Brook would need to put together a perfect game to beat Hop.
So there you have it!  Those are the 16 teams dancing in D1.  I'll be back later this week with more concrete predictions! For now, I'll move on to laying out the D2 NCAA lacrosse bracket:
D2 still only gets 4 teams into the NCAA tournament, so let's get this out of the way right off the bat: it's ridiculous.  D2 deserves 8 teams right now, so even bumping up to 6 is not enough.  Oh well.  It's an old rant, and many have said it before.  But that doesn't make it false.
LeMoyne hosts Limestone, and while I think LeMoyne is legit, Limestone definitely has a good shot at the road win here.  This should be a great game and I'm excited to do a little more research before I make my picks.  On the other side of the bracket, Mercyhurst hosts Dowlingand I'm not so sold on 'Hurst rolling here.  I'm thinking Dowling might have some serious talent, so again, this game needs more research.  D2 picks will come later this week, but both games seem to have all the ingredients for excellence!
On the NCAA D3 sides of things, the brackets are huge, and very interesting.  Cortland got the #1 seed up North and doesn't play until May 12th.  On May 9th, Stevens plays Springfield and the winner heads to Cortland. I like Stevens in that one.  Tufts is the #2 seed up North and they also play on the 12th as they get a bye through the 9th.  The Jumbos play the winner of ECSU – Trinity, which will likely result in another NESCAC match up in the NCAAs.
Overall, FOUR NESCAC teams made it into the NCAAs this yearin Tufts, Conn College, Bowdoin and Trinity.  SOS really does pay off!  The Centennial got three in Dickinson, WAC and Gettysburg, the CAC got two in Salisbury and Stevenson, and the NCAC somehow got three bids again with OWU, Denison and Kenyon all making the dance.  Maybe if Whittier had won one more game… oh well, it all changes next year as the NCAC will get an AQ.
In the rest of the Northern May 9th games, Bowdoin hosts Mt. Ida and Bowdoin will roll.  Union hosts a solid Montclair State team, but I think Union will grind out a win by 6 or 7 goals.  RIT should beat New England College, and the Conn College vs Western New England game might be the best early game in the whole tournament.  2 weeks ago I would have said WNE by 5 easy, but Conn is rolling along nicely right now.  Tight game, WNE by 1?
Down South, Salisbury got the #1 seed, and the bye, and they will face the winner of WAC – Goucher.  Goucher won their conference and although I doubted WAC earlier this year, they proved me wrong and are looking strong.  This is a total toss up game, but I'll take WAC to bring the pride back to Chestertown, MD.  Dickinson plays Kenyon, and I like Dickinson in this one as Kenyon hasn't impressed me much.  However, this is a potential upset game as Dickinson is beatable when they play poorly.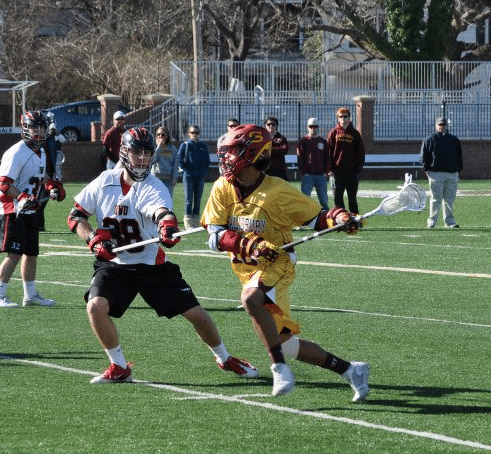 Cabrini plays Eastern and Cabrini should win this one handily.  2012 might be Cabrini's year to make a real run as I think they could also beat Kenyon or Dickinson before running into Salisbury.  Stevenson will work Birmingham Southern, but this is great experience for B-SC.  The winner (Stevenson) will play the winner of Gettysburg vs Ohio Wesleyan, and I have no idea who takes this game.  My head says Gburg, my heart says OWU.  I'll go with my head here.  Denison will roll Adrian, and then have to face the Southern #2 seed, Lynchburg.  Should be a great game on May 12th!
So there you have it!  A complete breakdown of all three NCAA Men's Lacrosse Tournament Fields.  I'll be back with winners and previews as the games get a little bit close.  The best time of the lacrosse year is now upon us!