EVERY single division in college lacrosse has great games on tap this weekend from the NCAA to the club ranks to the Junior College scene.  For a complete guide as to what will be on TV this weekend, check out our Lacrosse On TV 2012 post! Quite the resource.
If you're a college lacrosse fan, this is the best time of the year, hands down.  The playoffs are on the horizon for every division or association and the amount of "what if?" situations out there is staggering.  Entire seasons hang in the balance and some teams control their own destinies, while others need bizarre upsets to survive.  Welcome to May!
On the NCAA D1 side of things, this weekend will crown a ton of conference champions, and we'll see even more of the AQ bids snatched up.  Brown is flying high but runs into the Princeton buzz saw.  When I pick Brown, they lose.  When I don't pick Brown, they win.  I like Brown, so I'll pick Princeton.  See what I did there?  Cornell takes on Yale in the other IvySemi and I've got pick Cornell to win here, but have no doubt the game will be very tight.
Fairfield Vs. Loyola for the ECAC Championship should be excellent.  Loyola is legit but Fairfield can hang with, and beat, anyone.  I've got Loyoal by 1 or 2 in a lower scoring game here.  Siena plays Marist in one MAAC semifinal with Canisius vs Detroit as the other.  I've got Siena and Detroit winning, then Siena taking the MAAC.  MSM is at Robert Morris for the NEC 1st semifinal and Bryant taking on Quinnipiac.  I like Bryant and RMU to win, and then for RMU to take the NEC.
On Saturday, we see Albany hoping to play spoiler at Stony Brook, but the Seawolves will win.  Army heads to Hopkins for what should be a good one.  If Army wants to make the NCAAs, which is a tall order, a BIG win here would be huge.  If Hop wants to seed well, a win to close out would be welcome.  Maryland plays at Colgate, and both of these teams are heading to the dance in my book.  So who wants a better seed?  The winner will get it.  I'll go Colgate by 2.  Michigan heads to UNCand UNC should roll, but I expect a good fight from Michigan.  15-10 UNC wins.
On Friday, NCAA D2 treats us to two excellent games.  Adelphi at Merrimack and St. Mike's at LeMoyne are our games, and I'll go with the home team in both contests.  Merrimack truly wants to make 2012 their year and LeMoyne is just too talented to drop this important game to St. Mike's.  On Saturday, CW Post heads to Chestnut Hill and I like CHC to take this one in an upset.  Mercy heads to NY Tech and I'll take Tech at home.  Molloy hopes to knock off Mercyhurst, but it ain't gonna happen.  'Hurst by 5+.  Dominican College hopes to get a win over Wheeling Jesuit, but I'll go with WJU.
On Sunday, Limestone at Dowlingshould be a LOT of fun to watch, and it will be a good tell as to how good Limestone really is.  After 'Hurst, Dowling might be the best team in the country… but I'm not so sure Limestone is that far behind.  I'll say Dowling takes it by 1 or 2 goals in the end.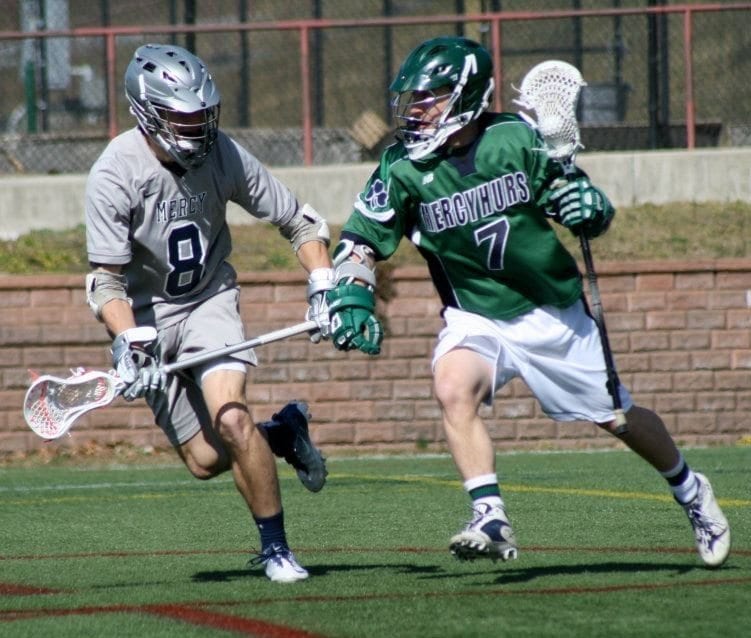 Okay, now we get to the D3 NCAA lacrosse, and this could take a while.  Clarkson heads to RIT on Friday night and RIT will advance with the win at home.  Dickinson hosts Gettysburg for the Centennial semifinal, and Dickinson should roll by 5+.  McDaniel heads to WAC for the other semifinal, and WAC is hot right now, so I go with them.  In the final, I like Dickinson, but could see a WAC upset.  St. Lawrence heads to Union, and Union should win it if they are as good as they were early in the season.  Hopefully they haven't gone backwards, because this is a team with potential.
On Saturday, Aurora heads to Adrian, and I'm going with Aurora in the upset thanks to good fundamental lacrosse.  Bowdoin plays Trinity in one NESCAC semifinal, and I'll pick Bowdoin to win here.  Trinity is very good, but Bowdoin will really want this one… I like the Polar Bears.  Tufts should beat Conn College, but this could be a tight 11-9 game easily. An upset is possible as Conn has been rolling lately, but highly unlikely.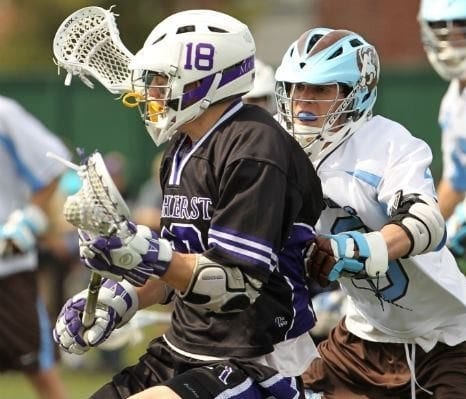 Cortland should roll through the SUNYAC with ease, and Goucher looks like a heavy favorite in their conference.  WNEU is also in the "should win out" category and Lynchburg has no reason not to take the ODAC.  Ithaca at Stevens has potential although all signs point to Stevens emerging with the E8 win.  Stevenson heads to Ohio Wesleyan and should knock off the 2nd team in the NCAC with ease.  Whittier would LOVE a big win over Colorado College as they are 5-4 in DIII games right now and could be a solid Pool B team this year.
The NJCAA is Onondaga's to lose, which they won't.  There is some good lacrosse being played outside of OCC for sure, but not one team really even compares to the Lazers.  Monroe vs Genesee could be good and I like Monroe, but it's all OCC in 2012 no matter what happens elsewhere.
On the MCLA Side of things, we also see an incredible amount of conference playoff games being played.  It's just that kind of weekend.  Chapman should beat Arizona and I like UCSB to beat Arizona State, which would give us an all California SLC Final.  Pitt and Michigan State are my picks to win in the two semifinal CCLA games.  Oregon and Oregon State will probably take the PNCLL semis, and an all Oregon final would be grand.
The GRLC Quarterfinals kick off and I've got Purdue and Indiana winning through.  I like a Coast Guard Vs. Briarcliffe final in the PCLL Division 2 final and that could be a toss up game.  Fill me in more on the D2 games this weekend in the comments… I'm learning but still don't know it that well.  Woah, so much honesty from a writer!
In the NCLL, Navy Club takes on a feisty Salisbury Club, and while I like the Midshipmen and their depth and athleticism, I never count out the Gulls in any form.  Navy by 2 though. Delaware Club takes on Cornell Club and I'll go with Delaware here, the opposite choice of the D1 programs, if they were to match up.  The Maryland Club takes on the Penn State Club, and that should be a great game.  Penn State by 2.
So there you have it… a FULL weekend preview!  Got a game I missed?  Think one (or more!) of my predictions is way off?  Let me know in the comments!