Editor's note: When we received the new Dragonfly lacrosse shafts from our partners at Epoch, we wanted to put them to the real test. In order to do so, we enrolled the help real lacrosse players throughout the United States. Boise State senior attackman Adam Smith had the opportunity to review Epoch's iQ9 Dragonfly E30 shaft. We hope you find Adam's review helpful!
When I received the new Epoch Lacrosse Gen.6 iQ9 Dragonfly E30 shaft, I was a little bit nervous about its durability at first. Knowing iQ9 was the most flexible option available from Epoch, I immediately thought to myself:
I've broken way too many shafts in my life to be playing with anything but a SC-TI, and I'm going to use a 'soft' flex shaft? Let's see how long this thing lasts.
Although I was skeptical at first, I've used the Dragonfly shaft throughout eight competitive games in the MCLA so far and it's really proved me wrong. We'll see if it hangs tough the rest of my final season with the Boise State Broncos. Below are my honest findings so far – I hope you find them insightful!
Appearance: 9/10
The standard Gen. 6 shaft comes in a single color option: black with the Epoch green graphics and logo. Personally, I like the nice clean look of a solid black or silver shaft. The Epoch E30 was just solid enough of a black for me to throw my yellow Under Armor Charge on it and hit the practice field loudly.
The only reason I knock off one point from this score: I think a little less of the Epoch green or maybe a smaller graphic would make the Dragonfly look even more clean. That being said, I admit I'm a little bit boring when it comes to the lacrosse shafts I choose!
If you're a player looking for a little more color in your game, Epoch also offers a handful of other Gen. 6 Dragonfly shaft color-ways, mostly with the C30 grip. Epoch's Techno-color options are Blue, Yellow, and Red, and they also offer a limited edition Gold option that's out now.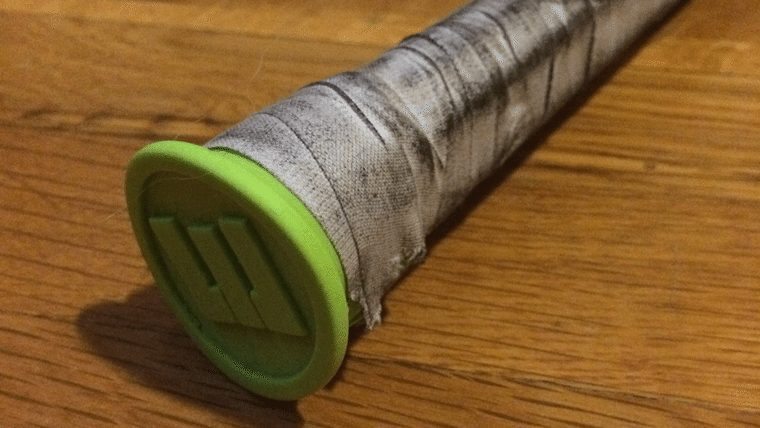 Grip: 10/10
When I first pulled the shaft out of its packaging, the unique E30 grip immediately caught my eye. It was everything I could ever want in a shaft.
The E30 shape is similar to a grip that I have always enjoyed, but struggled to find on a lacrosse shaft strong enough to actually last more than a game.
The general feel of a Dragonfly is nice and finely-sanded. Combined with the E30 grip, I'm experiencing good, complete feel and control over the stick. Plus there's not much need for additional tape (I don't like to use a lot of tape).
Something else that I think should be mentioned here is the flex on the shaft. To me, the flex feels like it helps improve ball control – you can really tell where the ball is sitting at all times!
Weight: 9.5/10
The Dragonfly is light. It may not be the lightest shaft I've ever held in my hands, but it's incredibly light compared to any I've ever actually used in a game.
I tend to disregard weight and lean more towards durability as a deciding factor when picking a shaft. I've always felt like the lighter the shaft, the bigger the risk of it breaking on me mid game.
But the Dragonfly feels different… there's something about its strength.

Durability: 9/10
For the past four years playing in the MCLA, and about six years before that, I have broken every lacrosse shaft I've ever owned except one. This Gen. 6 Dragonfly is now number two.
As I mentioned earlier, initially I didn't expect this shaft to last long… especially considering the way I play.
Photo Credit: Peighton Russell
I enjoy riding hard and throwing multiple, accurate checks to defenders' sticks. Also, when I have the ball nothing is better than taking someone to the rack. Going hard to the cage, you usually have to blow through a couple checks, and I just can't have my stick letting me down when I'm giving everything I've got.
To my surprise, the Epoch Dragonfly with iQ9 flex hasn't given me any trouble or worries. And believe me, I have put this thing to the test!
The only reason I've scored Durability at a 9 out of 10 is because the outer layer of the shaft is beginning to chip a little bit already.
Compared to the soft flex version that I am currently playing with, I can only assume the latest Gen. 6 offering from Epoch would be even stronger at a harder flex. I think a Dragonfly with a lower iQ flex could make for a great indoor stick due to the added strength. I may have to pick one up if anything happens to my current indoor setup!
All-in-all, this is hand's down the strongest composite shaft I have ever used.
Value: 8/10
The reason I give this shaft an 8 out of 10 is because its list price of $140 is at the very top of the market. Don't get me wrong, it is one of the best shafts I have ever played with – I think it can be justified as worth the money to those who can afford it.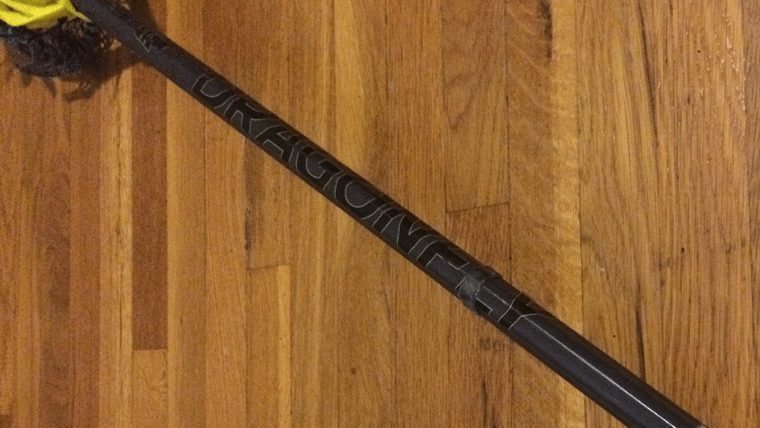 In my opinion, the E30 grip is one of the best grips a midfielder or play-any-position type of player can get. If you haven't tried one out, try it. If you're in the market for a high end lacrosse shaft, consider it.
Epoch lacrosse shafts are showing up in more and more players' hands every year, and I think that trend is sure to continue.
Overall: 9/10
This shaft has to be the first composite I have ever truly enjoyed using. It's held up to the college lacrosse test by taking a beating at the MCLA Division I level. It has what I consider to be an amazing feel that supports great ball control. Plus, the iQ9 soft flex even gives you a little something extra on your wrist snap when ripping G's.
The guys at Epoch really did a great job with this shaft. I would highly recommend it to anyone taking their game to the next level.
Epoch clearly produces high-quality, elite level products, and I encourage you to check out their website to learn more about the company.
Whenever you are considering a new shaft, definitely keep all of Epoch Dragonfly handles in mind. They offer a ton of shapes and flex styles fit for all preferences.
Even if you aren't looking to get a new shaft, see if you can try a buddy's out for a little bit. It's always worth knowing what's out there!
Did I sell you on it yet? Good. Pick one up at Lacrosse.com today. You'll thank me later!