The Duel in Denver turned out to be quite the festival of lacrosse this past weekend, with the US Lacrosse Clinic earlier in the day, we ventured out around the Dick's Sporting Good complex to see what else was in store for us, before heading back to our own booth to hang out with all the fans and Easton athletes until game time.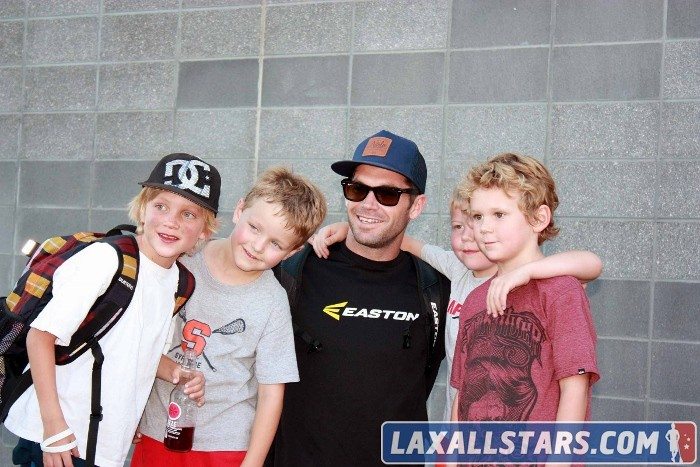 Recycle Lax Tournament
The youth tournament ran for both boys and girls, and was definitely a little atypical for lacrosse, but it sure did look like a ton of fun! The format is a three on three game in a confined spaced, and no goalies. A team scores by shooting the ball into a Recylcing Bin laid on its side, hence the tourney's name.
The kids were out there just having a blast, trying new things, and in the process, becoming better players. The departure from regulation, rules and conventions made for some free flowing lacrosse, which was fun to take in. Some of these kids had some pretty serious dangle!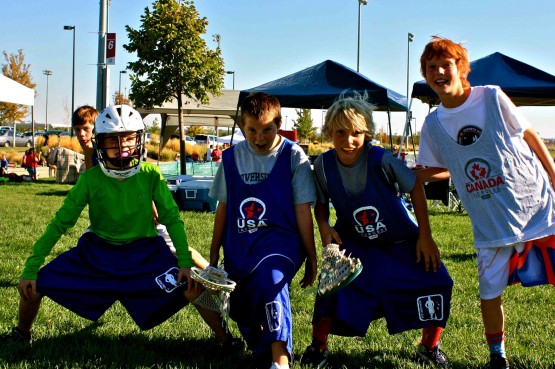 We could definitely see this type of event growing, especially in areas that are newer to the game, where the mass of players may not exist yet for full sided out of season tournaments all the time. We didn't see one kid having a "bad time" at the Recycle Lax Tournament, and in our book, that makes it a complete success.
The Grow The Game Booth by LaxAllStars.com and Easton Lacrosse 
After teaming up with Easton Lacrosse to put on the Denver City Lax Clinic a few hours earlier, the Easton crew joined us for a pregame extravaganza of stick tricks, giveaways, and hanging out with some Pro's.
Mikey Powell, Brett Queener, Matt Gibson, Henry Fitzpatrick and Easton genius Cort Kim showcased a cornucopia of stick tricks and fun for anyone wanting to stop by. Every single person who stopped by got a great one-on-one experience with the crew of Easton guys who were more than happy to give their time to wide-eyed fans realizing how close they were to these superstars.
Check out some of the pictures from our Pregame fun below!