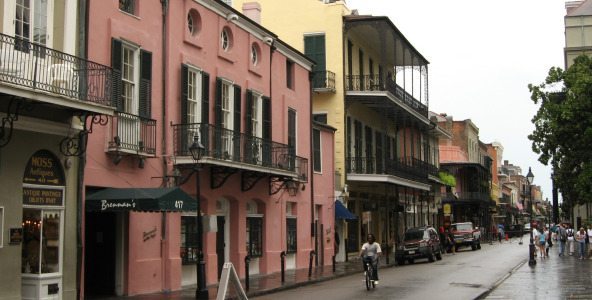 The New Orleans Tournament starts on Friday.  The weather is looking like 60's, possibly rain, definitely some humidity and overall complete confusion.  Whatever.  It's better than the 19 feet of snow that the Mid-Atlantic region might get over the weekend.  Since it could be cold and the Saints are playing in the Super Bowl, I'm really hoping a yellow and black flannel shirt I ordered from JackThreads comes soon.  If you haven't checked out that site, you should.  Good clothes, pretty cheap.  Good combo.  They didn't even pay me to say that!
STX is dropping t-shirts exclusively through their top retailers.  LaxWorld is up first, and they got this gem of a Dwight Howard-esque lax t-shirt.  Sure, Shaq was the original Man of Steel, but Dwight will actually wear a cape in public so I have to give him the nod.
In my last post, I mentioned that I had picked up some Marc Mesh and I got my half yellow, half green piece of mesh yesterday, strung up a new STX X10 and was impressed right away with how the mesh felt.  I'll be poundin' that mesh tonight again and it really does seem like it will be ready to go by 5pm on Friday, when I play my first game.
I love new mesh and as I say time and time and time and time again, I also love D3 lacrosse.  In this recent article forwarded on to me by a good friend from Laxpower, the MLL's Boston Cannons have a bunch of local D3 stars trying out for the team and it makes for an interesting read.  The most interesting parts?  James Guay (formerly of Middlebury…  like formerly this year.) could team up with Mike Stone (also of Midd) on a pro team.  Two D3 guys not from Salisbury on one pro team?  Unlikely, but potentially awesome.  I don't see Guay beating out any of the longpoles currently on the roster though.  The other most interesting fact is that Ortolani (the former Endicott fogo) is also a professional MMA fighter.  Note to self: do not try to fight him.
And finally, because we really like you, we're showing off the new University of Tennessee helmets.  Their uniforms are pretty sick Adidas numbers and the helmets are pretty sweet too.  The chin and the back panel don't match perfectly but the effort and overall execution are ON POINT!  We'll let the color matching go because they tried, and for a new coach trying to create a top notch program, effort means a lot.  Tennessee will definitely be looking good in 2010.
____________________________________________________________________________________________________________________
About the Author: After helping to start the program at Weston HS in Massachusetts, Connor Wilson went on to play at Wesleyan University. Post-graduation, Wilson stayed on and coached at Wesleyan for 2 years. He also played in Australia and the American Lacrosse League. Currently Wilson plays for the Southampton Lacrosse Club in NYC and enjoys dyeing lacrosse sticks, eating breakfast sandwiches and a pretentious writer's bio on LAS.
Contact him at connor@lacrosseallstars.com.