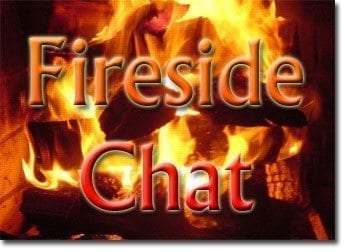 If you don't know the name, you still probably know their product. In fact, you may have even used their product without even knowing it!  Jimalax has been around for a while and now, and they have (and a little silently) become one of the industry leaders in mesh and string products for the lacrosse marketplace.  From supplying some of the top manufacturers with mesh, to being a proud supporter of the MCLA, Jimalax is everywhere.  I recently had a chance to sit down with the owner of Jimalax – Alex, and discuss the company!
This is another killer installment in the Fireside Chat Interview Series!
_______________________________________________________________________________________________________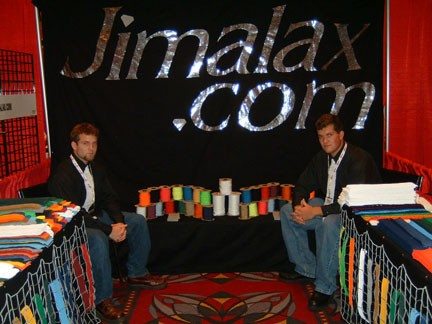 I have used your product since college, circa 2002-2006.  How long has Jimalax been around and how did you get your start?
Jimalax has been around for over 10 years. We started selling lacrosse mesh to a few stores in New York back in 2000. We grew up manufacturing all different types of textiles. Lacrosse was a sport which piqued our interest, and also allowed us to follow our textile roots.
There has been some talk recently about "Inconsistency In Stringing Materials".  How do you ensure that everything coming out of Jimalax is consistent?
We strive to consistently supply the highest quality lacrosse stringing products available on the market today.  In order to supply consistent goods we start with the highest quality raw materials.  We then keep to a very strict manufacturing process.
If, despite our best efforts, one of our customers finds one of our products unsatisfactory, we will do everything in our power to correct the situation.
In response the linked article above, it is extremely hard to comment on mesh that I did not manufacture. With multiple manufacturers in the market today, I think it is highly possible for inconsistencies to occur.
What is your biggest seller?
Despite all the technological advances in lacrosse mesh over the past 10 years, the traditional Hard White Mesh remains our number one seller. You can't argue with the original, I guess!
Since Jimalax has been around where have you seen the biggest increase in a particular product?
The two products that jump to mind are American mesh and Catapultion mesh.  When we first introduced those two, a few years back, we envisioned them as being "specialty" products.  However, they have really taken off.  I'd say at this point they are considered industry standards, and we take a great deal of pride in that.
Also, I think we have seen tremendous growth in color options. We are constantly trying to add a huge variety of mesh colors, string colors, and lace colors. Our customers really value being able to customize their pockets, and we want to provide them with whatever they need to do just that.  Lately we have been mixing colors. For example, all the Tri Colored laces we added for this season.
All this talk about mesh is making me go another direction with my next question: Is LEATHER dead?
Leather isn't dead, but in today's game mesh is taking over.  Mesh gives you the ability to tweak your pocket endless ways, so why devote endless hours to stringing a traditional pocket? (Editor's Note: there are reasons! ha)
Are there any new products on the horizon we should know about?
We are constantly looking to add new products. We have some new lace and sidewall color combinations in the works right now.  You may see a neon tri color sidewall and crosslace (think camouflage, only neon)!
We also have some mesh prototypes. We are exploring the option of taking the best qualities of some of our current mesh pieces and fusing them into one. Just keep checking back on www.jimalax.com for the latest!
Bonus Question – Do you still play, and if you do, what does your stringing job look like? And do you string your own sticks?
Unfortunately, I don't get a chance to play much anymore. Here in Arizona the sport is growing, but we don't quite have enough players to launch any real men's leagues.
I do however, have a couple of sticks currently.  One is strung with Ruby Mesh, white laces and purple sidewalls.  The other one has black Catapultion, neon green tri color laces and neon green sidewalls.
I do string my own sticks. I believe everyone should string their own stick.  Your pocket is like your personality, in a way. The truth is that you can't buy the perfect pocket anymore than you could buy your own personality.  Everyone is unique, and the benefit you get from learning how to string your own stick (such as being able to make small adjustments on the fly) really outweighs the initial frustration.
Thanks for your time Alex!  We look forward to checking out some of your new products when they come to market!
(Editor's Note:  Don't forget, Chris Fox's Rugburn DVD is also for sale in the Lacrosse Shop!)
//