Editor's note: I asked Blue Magic Lacrosse to send over some pictures of ALL the wooden shafts they have in stock and this was their response: "We don't have a picture of our entire stock because we make each stick for the individual buying it. We start the process once we receive payment." At that moment, I knew this was going to be an interesting interview!
_________________________________________________________________________________________
CW: Give our readers a little more background on who you guys are.  What school do you attend, what position do you play, and how old are you?

Phil: I am 21 years old, currently a junior at Winona State University studying Sociology and Psychology. I play midfield and have played for the last 4 years. Originally from Milwaukee, WI, I started playing late because lacrosse has only recently grown in the Midwest. I learned to play mainly by watching lacrosse on TV, and then going and playing catch with my dad. I can only assume they were many frustrating hours for him.
Mike: I am 21 years old, also a junior at Winona State University majoring in Advertising. I have never played lacrosse, however, I learned all about construction from my father as a child.  Phil has taught me much about the game, and I am slowly becoming a fan.
Tell us more about the company, Blue Magic Lacrosse.  Where did the name come from?  How long have you been around?  Who is involved in the company?
Phil: Blue Magic Lacrosse is made up of three people.  Mike and I co-founded it and Rachel Fosse was brought on to be our Webmaster. We started the company in July of 2010. The name comes from the movie, American Gangster. The main character, Frank Lucas, sold a product called Blue Magic and his slogan was, "selling a product better than the competition for less than the competition." Although we do not support his cause, we thought it was a clever slogan.
Why did you start BML?  What was the inspiration behind the product and the company?
I wanted to make some wooden lacrosse shafts. Knowing that Mike was very skilled with carpentry, we made some shafts and then decided to see if there was any interest out in the lacrosse world.  From there we got a website going and have been getting the word out there the best we can.
What have been some of your biggest obstacles so far?  And how have you dealt with them?
Our biggest obstacle so far was a few weeks ago.  We had a few orders and in the middle of one, our table saw broke. Being college students we don't always have a lot of extra free time, but we had to go out and buy a new table saw so that we could still get our customers their products on time.
The burning of names into the wood is pretty cool. Can you go longer than just a couple characters?  Is there an angle for these shafts as gifts, as much as there is angle for selling them for actual use?
We only currently offer initials and numbers because we thought this is what most people would like on their shafts. However, if someone would like something more than that we offer it for a negotiated price. Our lacrosse shafts could be used as a gift if wanted, although no one has inquired to that end as of now.
What other kinds of wood might you try using?  Why did you select the ones you did (white pine, red oak)?  Has there been any thought put to the idea of creating composite wood shafts made up of more than one wood?  Like plywood almost?
We currently only offer pine and oak. We have talked about using cherry, walnut and other hard woods. However, with our goal of keeping prices low we have not found a supplier with stock at prices we feel fair to pass on to our customers. Also, we are currently working on laminate shafts. We are still in the development stage; our results have not met the quality standards Blue Magic Lacrosse believes so firmly in. We expect to have them ready for spring of next year.
What are you guys doing to get the BML name out there? Any plans for the summer? Have you thought about working with any of the new national teams to send them shafts?  They could probably benefit from your low prices!
We are currently talking with a couple national teams and hope to supply at least one of them with our lacrosse shafts. All the national teams we've spoken with have commented and are very impressed with our prices so we have our hopes up. As far as summer, we are considering starting a summer team in the Milwaukee area. We would like to eventually expand this to summer teams in other areas as well. Besides that, we are talking with a few other people to not only get our name out there but also help the great sport of lacrosse grow.
________________________________________________________________________________________

This has been another Lax All Stars Fireside Chat. See our full list of interviews here.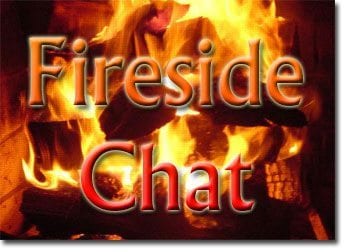 Got someone you think we should interview? Let us know!