With the FIL World Championships getting underway this week, we sat down with the Head Coach of Les Bleus, Billy Tauzin, III.
A roster with three American high school players and a host of French players, lacrosse in France is bound to benefit by the experience of competing against the World's best at the World Championships.  Coach Tauzin gave us some insight into what it's like to be an American coaching a European team, and what you can do to improve your odds of spreading the game overseas.
LAS: How did you become the Head Coach of the French National Team? Do you speak French?
Billy Tauzin: I contacted them with a French email in 2008 offering to help them bring over used equipment because I visit often to see my wife's family and friends.  In replying, they asked about my experience and myself.  In 2009, they asked me to coach in the Celtic Cup (Scotland).  Afterwards, they asked me to come back for the World Championships and the selection process as I was in France for the Christmas Holidays.
My French is basic but improving.  I know enough to get my point across and understand their main points, but I am constantly learning as it is all around me.  My wife is fluent (she is also a HS French teacher) and my parents both speak Cajun French (mom is a substitute teacher in Louisiana's CODOFIL – Conseil pour le développement du français en Louisiane).  I also learned some from my grandparents who spoke predominantly Cajun French.  Currently, I try to communicate with my wife's family and friends.  I also listen to Pimsleur Mp3's when I exercise, use flash cards and of course iPhone apps to help me.
Coach Tauzin and Les Bleus at the Celtic Cup.
Can you tell us a little about your lacrosse background?
Billy Tauzin: I have been playing for 22 years.
HS: Bishop O'Connell (Arlington VA)
College: United States Coast Guard Academy and Louisiana State University.
Various Men's leagues and club teams from MD, VA, NOLA, and now San Antonio.
I started the team as well as coached at Nicholls State University.  I guided them to the LSA D2 finals in our second year of existence.  I also coached at Louisiana State University for a semester until I moved to Texas and now I coach at Central Catholic HS in San Antonio after work.  I have also done some officiating in Texas and Louisiana.
What is the state of lacrosse in France?  How long have teams been around?
Billy Tauzin: Lacrosse first arrived in France about 3 years ago (2007) simultaneously in Lille and Paris. In Lille a couple of roller hockey players picked up the sport after watching YouTube videos and in Paris the sport was introduced by a German exchange student who got some of his friends and classmates to play and it grew from there.
Currently there are three organized club teams in France, Paris, Lille, and Nevers. The teams meet regularly for both indoor and outdoor games.  Many teams are in the works: Reims, Rouen, Le Havre, Lyon, Grenoble, and Disneyland Paris Team.
Do you communicate with the players in French, English, or both?
Billy Tauzin: Both.  A bit of Franglais, but I try to use as much French as possible especially on the field. It is important to me to learn the language and it is important to many players to have French spoken as much as possible on the field.  I respect that.
Coach Tauzin in action.
How has your team prepared for the World Championships? Have you played other European teams?
Billy Tauzin: The 2008 European Championships was France's first international competition ever. France also achieved its goal of winning its first official international game at the European Championships.  They also competed in the 2009 Celtic Cup.
What has been the biggest hurdle you have had to overcome on the way to getting the team to Manchester?
Billy Tauzin: You name it!  Money, sponsorships, equipment /uniforms (shipping especially), communicating over distances, coordinating games, field space, weather (selections were in the snow) have all been issues.  We have been forced into a Système D approach and in my opinion, have done the best with the cards we have been dealt.
Have you noticed any differences between the French team and American teams you have coached in the way they approach the game? In their pre-game routines?
Billy Tauzin: As with all new programs, their Lacrosse IQ is low but they are learning fast.  Finding lacrosse to watch in France and in Europe is a challenge, so they must rely on what is on the Internet.  Pre-game is no different than any other team, they get pumped up and ready just like Americans.
Which company or distributors is the team going through to get its gear?
Billy Tauzin: We used various companies in the US and Europe.  We had a uniform sponsor pull out on us at the last minute, so we had to scramble a bit.
Do you have any advice for Americans trying to get on the coaching staff of a European team?
Billy Tauzin: Learn a new language (America needs to do a better job at this) and don't be afraid to do what you may think is impossible.  Some of the scariest things in my life (like coaching in French at the Celtic Cup) have also been the most rewarding.  Contact a developing team overseas and offer to help without expecting much in return.  The Native American's were right about the game of lacrosse: it is a gift, and we must give back to the game, but in giving back you will find new gifts.

The shafts Team France will be using were designed by the team.  Notice the fleur de lys on the shaft.  Combined with the Team France gloves it looks like French fashion is making its mark on lax!
Is there any France Lax swag available for purchase?
Billy Tauzin: Of course, after all entrepreneur is a French word.  If you are coming to the World Championships, bring money or something to trade and seek out the guys wearing the drapeau tricolore.  If you can't wait till then, 1 Lacrosse already has our shafts (my design) for sale.
Thanks to Coach Tauzin for the great interview. Best of luck at the FIL World Championships!! For more on Team France, check them out on Twitter and Facebook.

________________________________________________________________________________________
This has been another Lax All Stars Fireside Chat. Check out our full list of interviews here.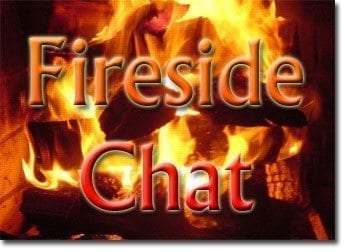 Got a question or news tip? Want your team covered? Drop us a line at info@lacrosseallstars.com and introduce yourself.