From #71 on the field in 2010 to HC on the sideline in 2011… How did you make it happen? Is this God's plan for you?
Peter Tumbas: I think what most people who read 412 don't realize is that I've been coaching in some capacity since 2006 and, honestly, coaching has always been more rewarding. I'll have the overtime goal I scored in 2009 forever, but that's just one person's experience. The overtime goal Patrick Burke scored in 2008 to help us get into the playoffs was shared by the whole staff, the whole team, all the families, and the school. Burke was on my junior varsity team the year before so to be able watch him put the team on his back, if for only one play, in overtime is an emotion only a coach would experience.
Why Indiana? Why the MCLA? Were there any NCAA gigs you were looking at too?
Peter Tumbas: It wasn't so much a matter of MCLA vs. NCAA. I had considered many D2 and D3 assistant jobs but after two years in a Division 3 environment as a player, I wasn't interested in returning to a small town.  I had applied to Indiana for undergrad because I loved Bloomington and the tradition of the school. I may never become a Division 1 head coach and Indiana may never become an NCAA program,  but I'm thrilled beyond belief to create a history of MCLA success at IU.
Describe your coaching style. Of all the coaches in all the world, who do model your ways after?
Peter Tumbas: My coaching style revolves around an obsession with stick skills. If you can't throw and catch, you can't clear the ball, run an offense, or score a goal. If you can't do those things, you'll never win a game. I told the team earlier this summer that I expect us to have the best stick skills in the conference by the end of the year. Anything less would be a disappointment.
The only coach I would ever hope to emulate is Coach Krzyzewski. Coach K once said, "I don't look at myself as a basketball coach. I look at myself as a leader who happens to coach basketball."
If I can help the student athletes who play lacrosse at Indiana become better players, better students, and better people then I've done my job regardless of the win total.
Between now and your first game as a head coach, you're obviously keeping busy on the administrative side. What's your main focus this first off-season?

Peter Tumbas: If I'm not talking to kids in the 2012 recruiting classes, we're falling behind. If I'm not thinking of ways to fundraise so we can take a 6th and 7th road trip, we're falling behind. If I'm not finding a way to include additional practice time, then we're falling behind. Ultimately, my focus is to continue the culture shift that Coach Karweck created when he arrived at Indiana a few years back. Not every school is going to operate at Michigan's level but if you're not trying to operate at their level you're doing everyone a disservice by being in a leadership position.
What are your Top 3 personal goals for your inaugural season?
Peter Tumbas: I want to give my coaching style room to develop and evolve naturally. I wasn't very vocal as a player, but I am a very animated coach. If that's the direction I go now that there is a little more at stake as a college coach then so be it. In other words, I want to stay out my own way. Another goal would be to make sure we get something done on or off the field everyday. The road to becoming an elite program is long but we'll never get there if we aren't moving forward each day. In the same vein, I'll have to remind myself to be patient. I think I know a lot about the MCLA. Invariably, I will learn something new everyday.
Here's one for those potential Indiana recruits out there: What qualities do you look for in a player?
Peter Tumbas: I'm looking for kids that are in love with the game. You have to be at the club level. Practice times are tough. Hotel rooms are packed. There might be 12 people watching a game. You pay to play. So if you don't truly enjoy playing the game you're not going to enjoy playing for 98% of MCLA teams. If you aren't having fun playing, that negative attitude will fester and grow from one player to another ultimately hurt the development of the entire program.
Speaking of low attendance #'s and considering your blogging credentials, what are a couple of things you think MCLA teams should do to promote themselves and build their local fanbase?
Peter Tumbas: Assume no one knows about your program. No one on campus. No one in town. No one in the state. Then you have to start to build those relationships with everyone. Last week, I sent out an email to every high school coach in Indiana inviting them to come watch practice and to call me with any questions or just to talk lacrosse. If you don't have a strong pipeline established in state chances are you won't have any relationships with out of state coaches.
To increase numbers at home games among students, no one said you can't use Facebook to create a fan page to announce games and promote the team. Keep in mind this a free service. Why wouldn't you? We are also in the process of creating a student group for home games very similar to Gonzaga's Man Up Club. A one time fee gets a student a t shirt and a meal at every home game. Now all of sudden instead of 5 student fans, you have 40 and so forth.
If you have 40 students at a home game and prospective recruit is at the game because you invited him to come thanks to a previously established relationship with a high school then maybe that recruit is more interested at playing at your school because he wants to play in front of a rowdy crowd.
Peter Tumbas: Obviously, 412 Lax has been a big part of Pitt Lacrosse for the last two years and I hope one of the players on the team continues writing about the team. We were able to secure better uniform and equipment prices through connections I made from the blog in addition to raising the profile of the team around the league. Like Facebook, a blog is free. Whether a coach or player is writing, it doesn't matter. What matters is you're using all the resources at your disposal to increase your program's exposure.
What's the word on 412? How will your blog world be changing? Switching it up to 812?
Peter Tumbas: The content will surely change from Pitt coverage to Indiana coverage, whether there is a complete name change is undetermined at this point. The hope is to replicate the exposure we created for Pitt and then to go several steps beyond with an emphasis on video. We want to create "A Season on the Brink" style video blog with the intention of ripping the lid off of IU lacrosse, Indiana high school lacrosse and the MCLA in general.
Video seems like a great way to go. Do you think other teams should consider putting more time and effort into that kind of stuff?
Peter Tumbas: Absolutely.  People around the league, prospective recruits, alumni, families, and fans should be able to log on to your team's YouTube channel to watch a two minute interview of the head coach or captain discussing the weekend's games. It's great exposure for the program. It's inexpensive and doesn't require a lot of time or technical know how. If you need inspiration, take a look at what Cornell is doing.
So, have you moved to Indiana yet? What's the agenda for your first month at the helm?
Peter Tumbas: I am moving to my new home in about three weeks. The school will host their Rec Fest August 27. We'll have player meetings the first week of September and then fall ball begins the second week of September with evaluations to cut down to a 40 man roster. Three returning starters are abroad this fall which means we are only looking for 37 guys in the fall ball tryouts. We'll have 21 practices to implement our systems and establish our culture before we wrap for the winter. I printed out pictures of the returning players to make flash cards to expedite the name learning process. Hopefully, that helps.
Anything else you want readers to know about you? Your coaching career? 412 Lax?
Peter Tumbas: When I started this blog one night in January of 2009, I had no expectations of what it might become. There is a very recognizable shift in tone from the beginning months to what it is now as I grew more confident in what we were creating largely in part because I knew people were reading.
I am thankful for all the readers who sift through the Justin Bieber pictures, man crushes on several humans, and trance music to get to the lacrosse analysis. At the end of the day I am simply an entertainer who happens to love lacrosse and I hope the readers enjoy reading as much as I do writing.
One final question… Will Bieber be on the Hoosiers' pre-game playlist?
If his voice hasn't completely changed by 2011.
________________________________________________________________________________________
This has been another Lax All Stars Fireside Chat. Check out our full list of interviews here.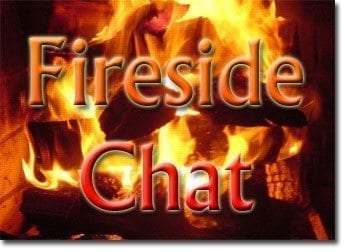 Got a question or news tip? Want your team covered? Drop us a line at info@lacrosseallstars.com and introduce yourself.